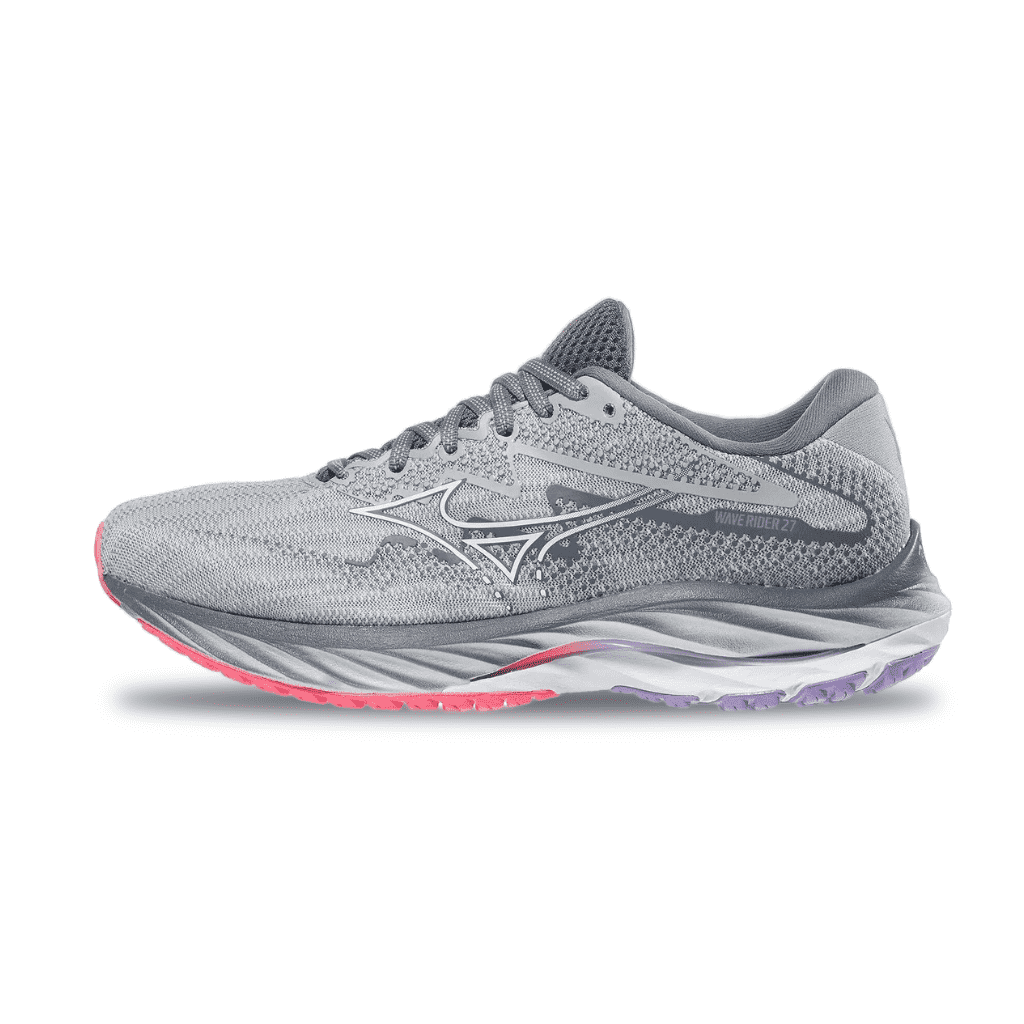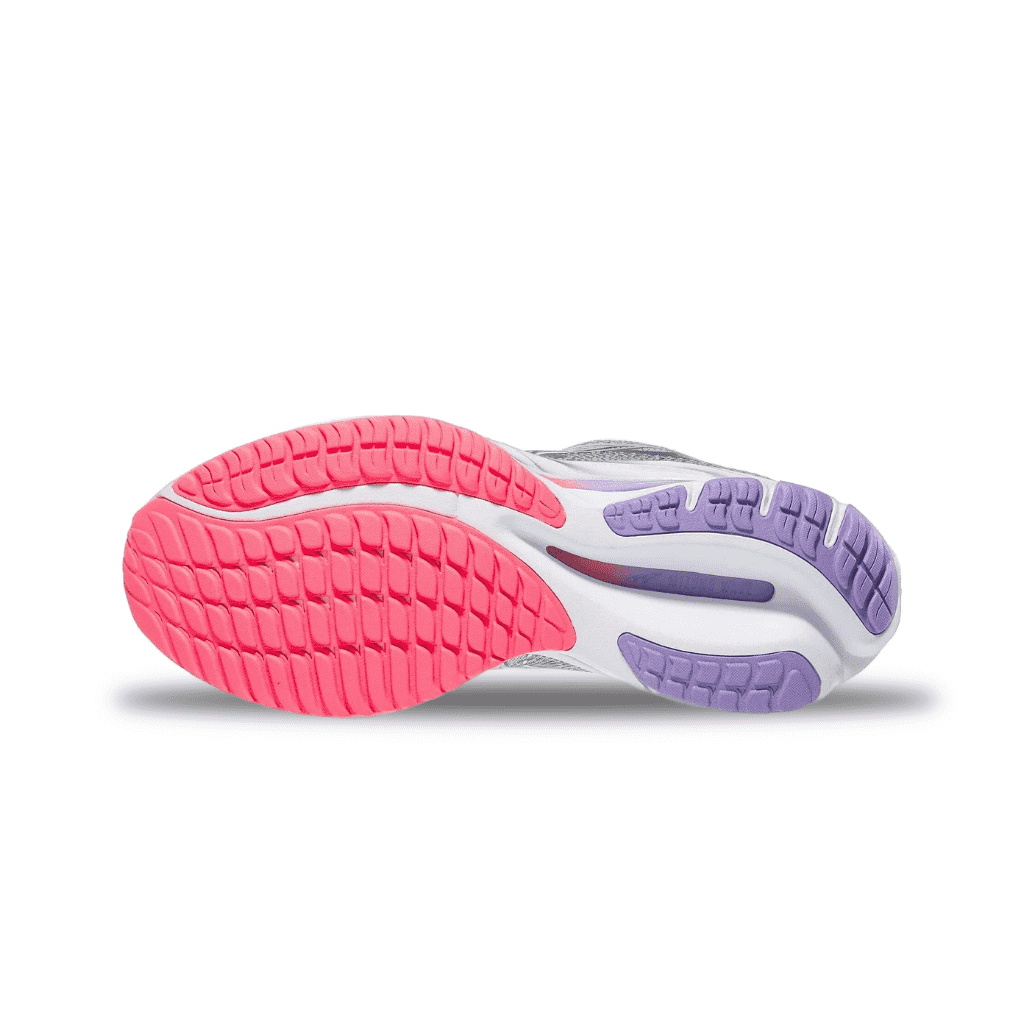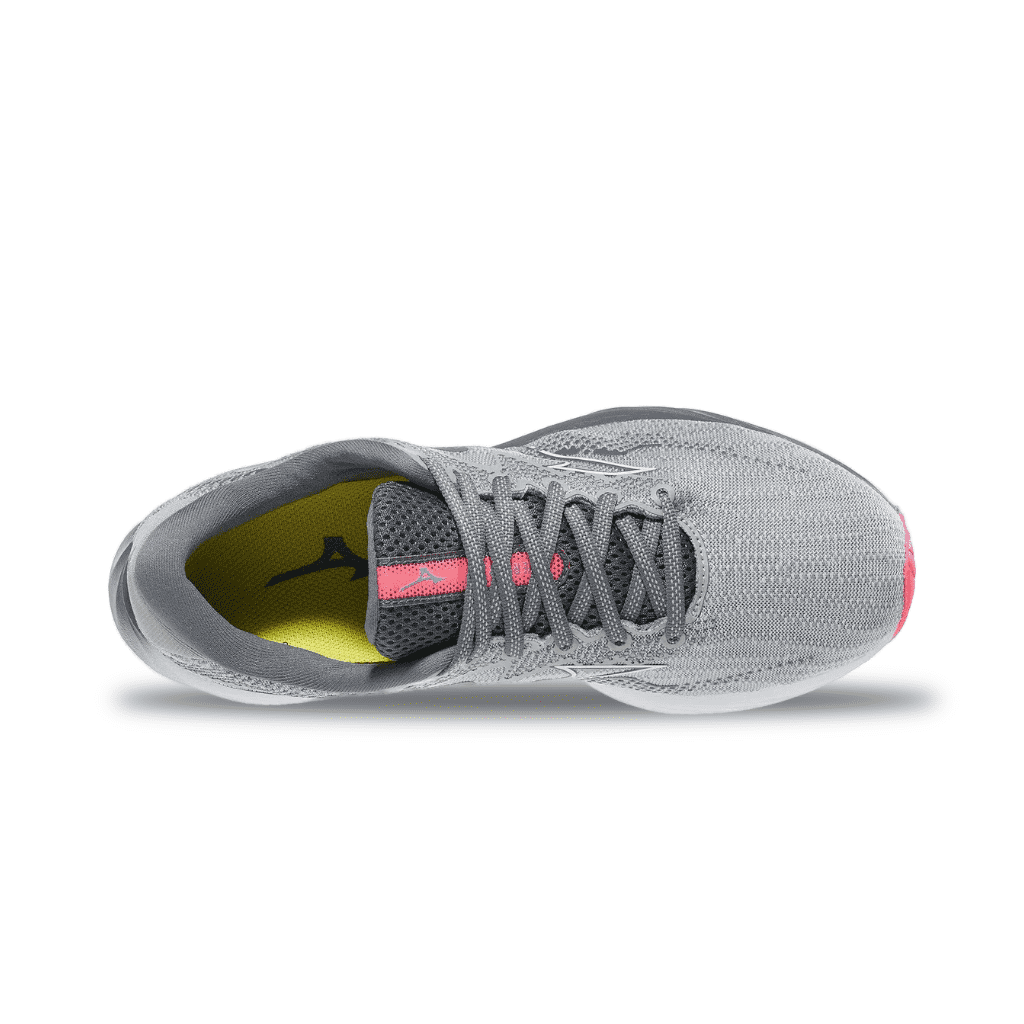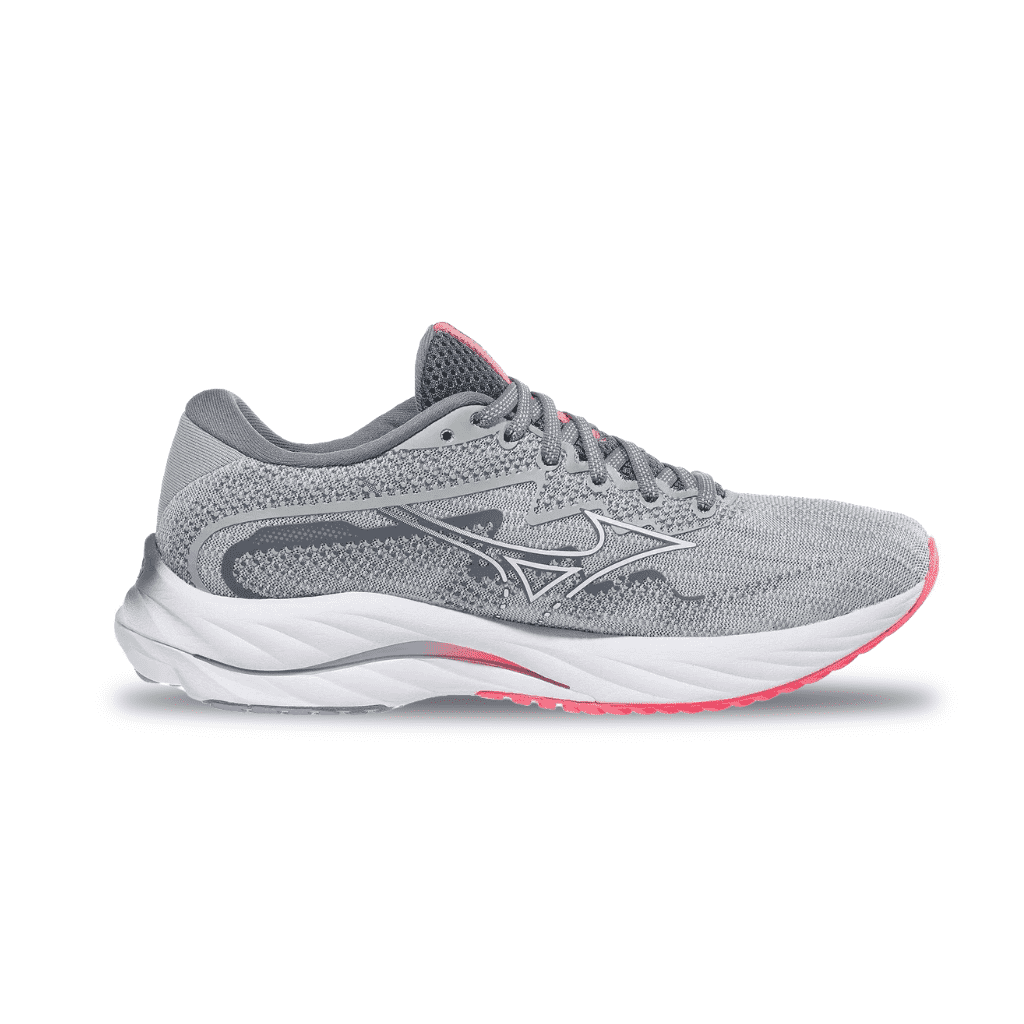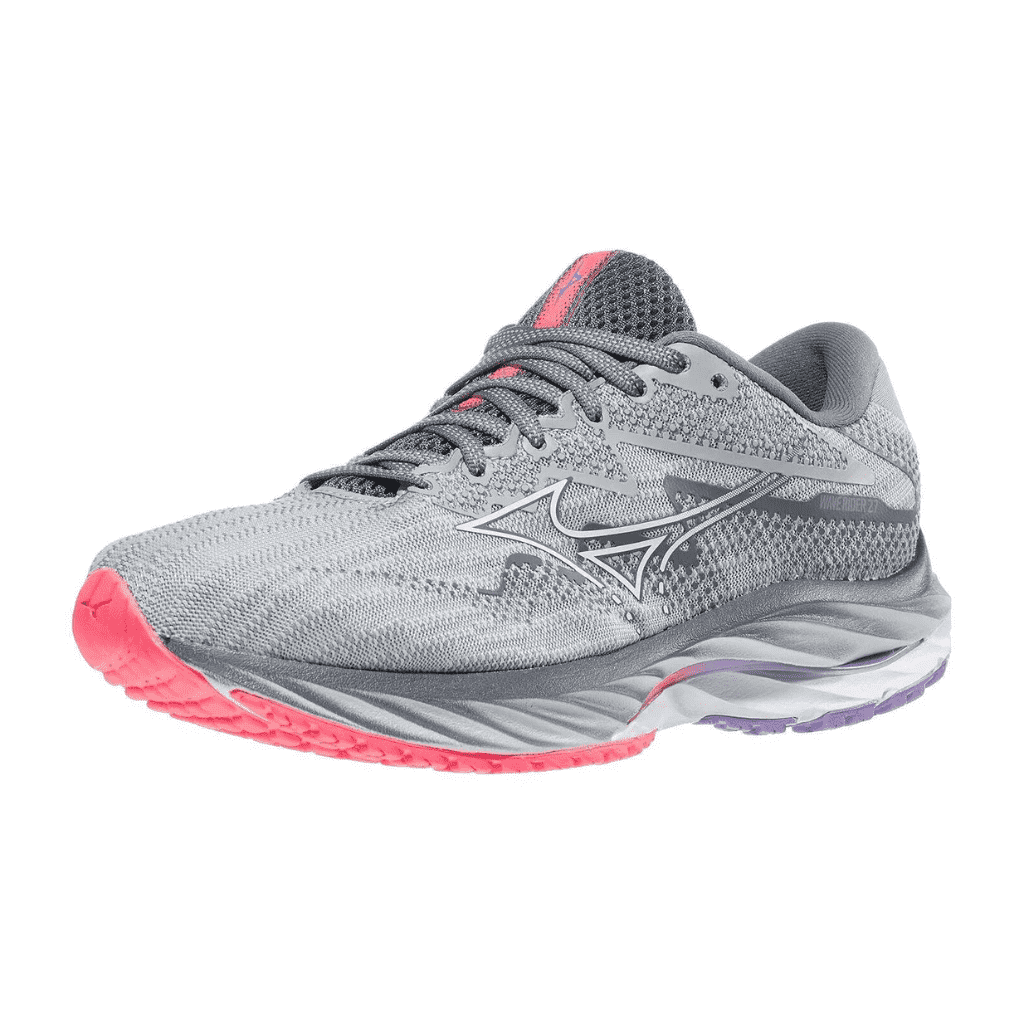 Mizuno Wave Rider 27
WOMENS
DESCRIPTION
Introducing the Mizuno Wave Rider 27, the perfect companion for neutral runners seeking a smooth and enjoyable ride. With its refined heel design and lightweight construction, this shoe delivers unparalleled comfort and reliability.
Experience the responsive and cushioned underfoot sensation provided by Mizuno's ENERZY Foam midsole. The iconic wave plate design ensures a stable ride and propels you forward with a springy toe-off, making every stride feel effortless.
Stay firmly grounded on various road surfaces with the Wave Rider 27's X10 rubber outsole, offering enhanced traction and grip. The updated lightweight engineered mesh upper provides breathability and a comfortable fit throughout your run. Additionally, the shoe incorporates eco-friendly recycled content in its upper, reducing its environmental impact.
Versatile and dependable, the Mizuno Wave Rider 27 is the ultimate workhorse running shoe. It combines comfort, responsiveness, and lightweight design to enhance your daily adventures, catering to runners of all levels.
SPECIFICATIONS
MIDSOLE
MIZUNO ENERZY is a more responsive version of U4ic that still delivers a soft, pillowy underfoot feel for cushion upon impact.
Mizuno Wave consists of a redesigned elastic, thermal plastic wave running from the heel to the mid-foot, creating an incredibly springy and well-cushioned ride.
OUTSOLE
X10 located in the heel is made of durable carbon rubber for enhanced traction.
Blown rubber in the forefoot increases cushioning and responsiveness.
Flex Controllers placed in high flex areas on the outsole act as miniature wave plates for increased flexibility and reduced weight.
UPPER
Updated Engineered Mesh that is lightweight comfort and breathability.