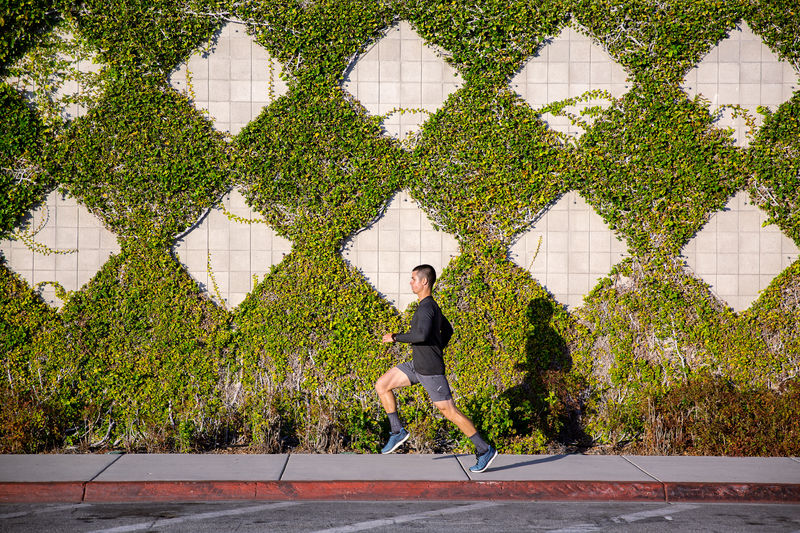 General FAQ'S
All our footwear is listed in UK sizes, which is the commonly accepted size used in South Africa.
Yes we do! Step into our labs and one of our experts will assess and video your running form before presenting you with a list of footwear options that are best suited for you.
It's best to bring your existing/old running shoes with you so we can evaluate your foot strike and assess the condition of your most current shoes.
We would recommend you allow yourself  30-60 minutes for a comprehensive review of your running form and a proper fitment and testing of new footwear options we present to you.
No you do not need to book. It's operated on a first come first serve basis.
Short answer: NO! As long as you end up and making a purchase in store.
Long answer: Should you chose to make a purchase directly after your analysis, there will be no charge. HOWEVER, should you wish to leave without making a purchase, you will be charged R250. In return you will receive a voucher that can be redeemed at anytime in the future when you return to the store to make a purchase.
We offer free delivery nationwide on all orders over R750.
Yes we do. Should you not be happy with your purchase and it is still within new and resealable condition, including the packaging and all labels/tags, you are welcome to send the shoes back (at your cost) or alternatively drop them off in one of our stores.
Should the shoe be an incorrect size, and a replacement size not be available, we will refund you.
NOTE: We do not give cash refunds on sale items. In the event we do not have replacement sizes or alternative models, you will receive store credit.
WARRANTY POLICY
All our products are covered by a 6 month warranty from manufacturing defects, in line with the Consumer Protection Act.
This means any product that is prematurely wearing due to product fault – and this doesn't mean falling to bits because you're shredding down some gnarly technical single track – then please send us an email with the details to hello@runstore.co.za. Alternatively you can drop into one of our outlets and the trail junkies there will help you out.
We evaluate each warranty on a case by case basis, and involve the specific brand you have purchased. Warranties are based on abnormal breakdown in the product and not general wear and tear. Based on everyone's individual running styles, different runners will have different lifespans on a product. There is no hard and fast rule as to how long a product should last you.
In order to be eligible for a refund or to accept a return, the product needs to be returned to us in new condition with the original packaging, so that we are able to resell the product as new.
Unfortunately if you have used the product and there is visible wear on it, you are not eligible for a refund.
Yes, we will replace your product or you can request an alternate product at the same price point.
Please note, in some instances we may no longer have stock or be able to receive stock of your product or the same color. In such instances you will be offered an alternate color or a full refund.
delivery policy
Domestic shipping to main city centers take 48 hours, excluding weekends and public holidays.

Outlying areas are 72 hours, excluding weekends and public holidays.

Certain remote areas in South Africa can incur additional delivery delays up to 7 - 10 days. If you are uncertain and need accurate delivery time, please contact us on hello@runstore.co.za
We ship every weekday, except on public holidays.
Our order cut off is 1pm, meaning if you order before 1pm on a particular weekday, your order will ship on the same day. Any orders placed after 1pm will ship the following day (excluding weekends and public holidays).
We offer free nationwide shipping on all orders over R750.
International shipping can be arranged, please contact our customer service team in advance to receive a custom shipping quote.
Once your order is despatched you will receive an email with your tracking details.
If you do not receive your tracking details, please let us know and we can forward it on to you.
You are welcome to exchange your item for an alternate size, by either brining your products back to one of our stores or arranging to courier them back to us.
Please note the return courier is for your account.
Returns & Refunds
Yes we offer a full refund on items returned in new condition with their original packaging.
Once a refund is processed it can take up to 7-14 days for the funds to reflect back on your credit card.
Prior to returning the products please let us know in advance. If the product is in new condition, unworn, and still in it's original packaging you can return it either by dropping off at any of our stores, or returning via courier.
A return for a size swap or refund (unless in the case of a warranty claim) is for your account.
Yes that can be arranged so long as the items of a similar value. If the replacement item is of superior value, you will be required to pay the difference.
Once your returned items are received, we will courier your replacement items to you.