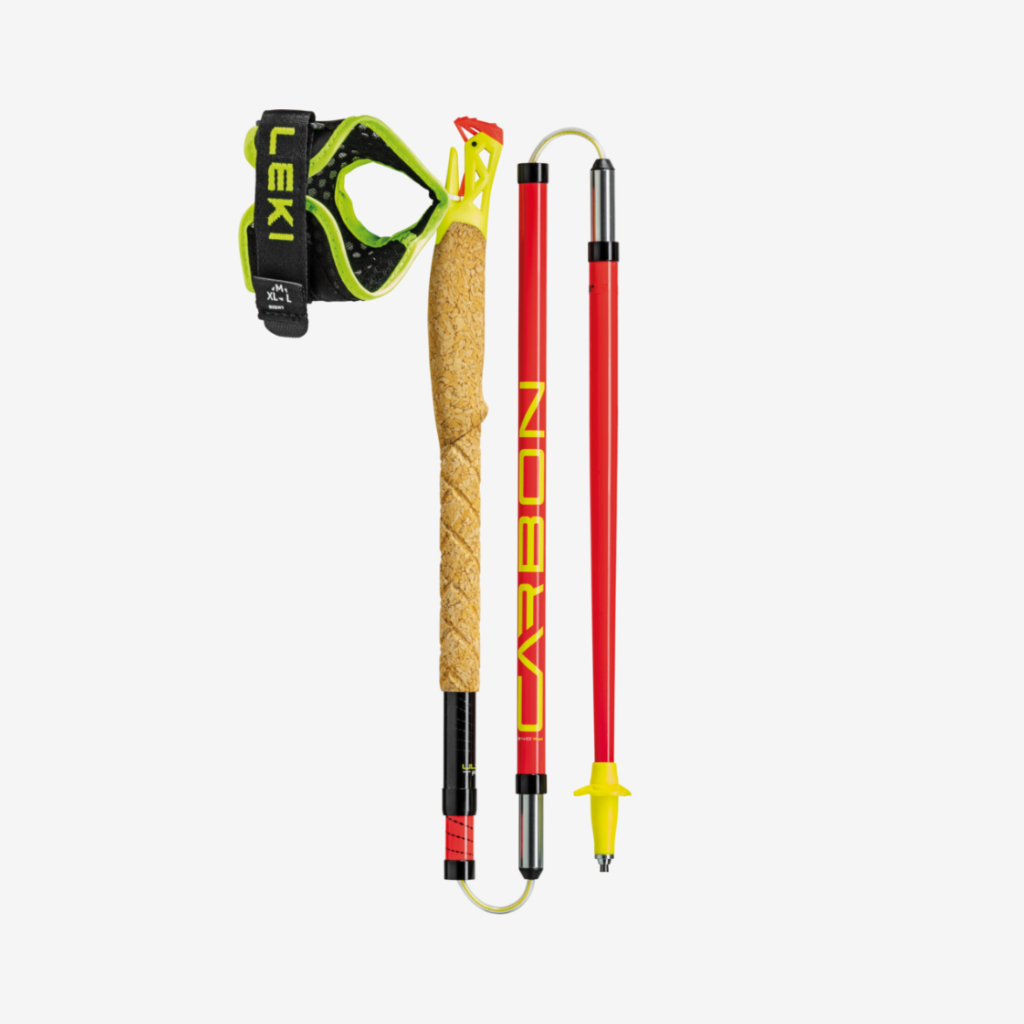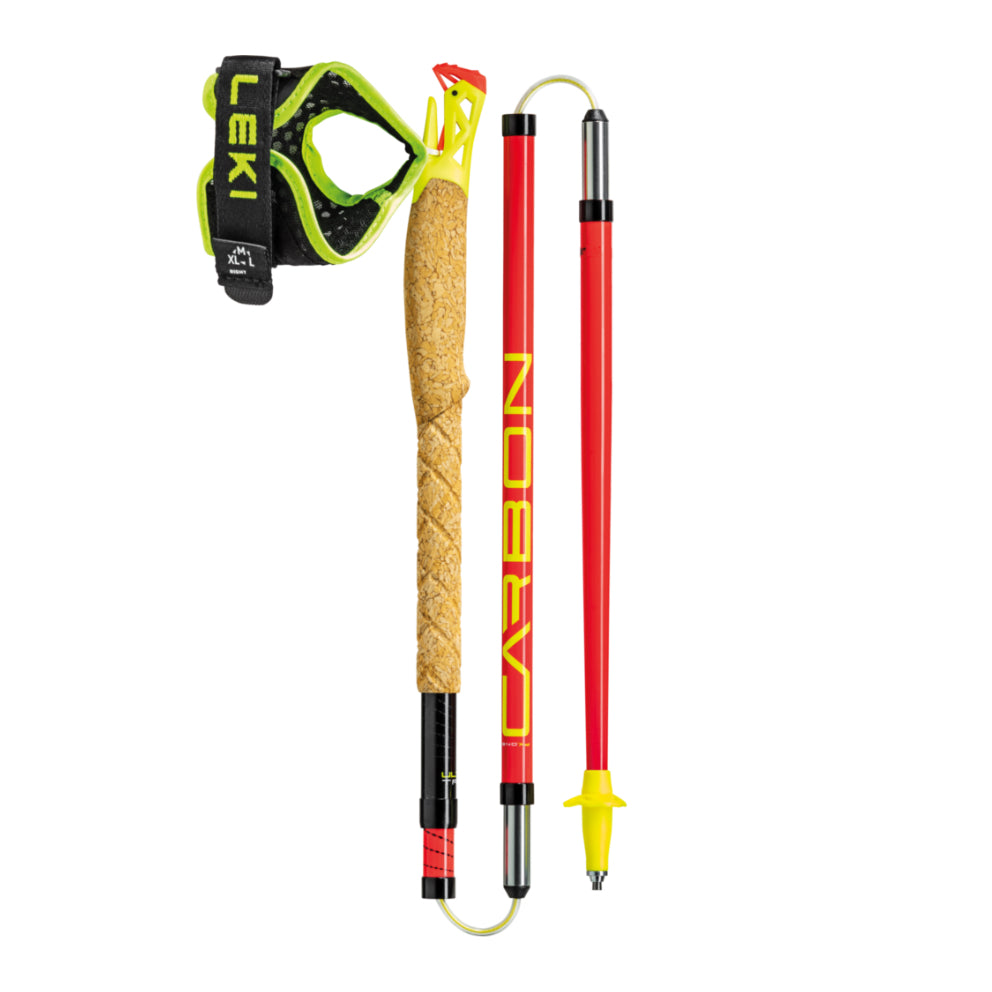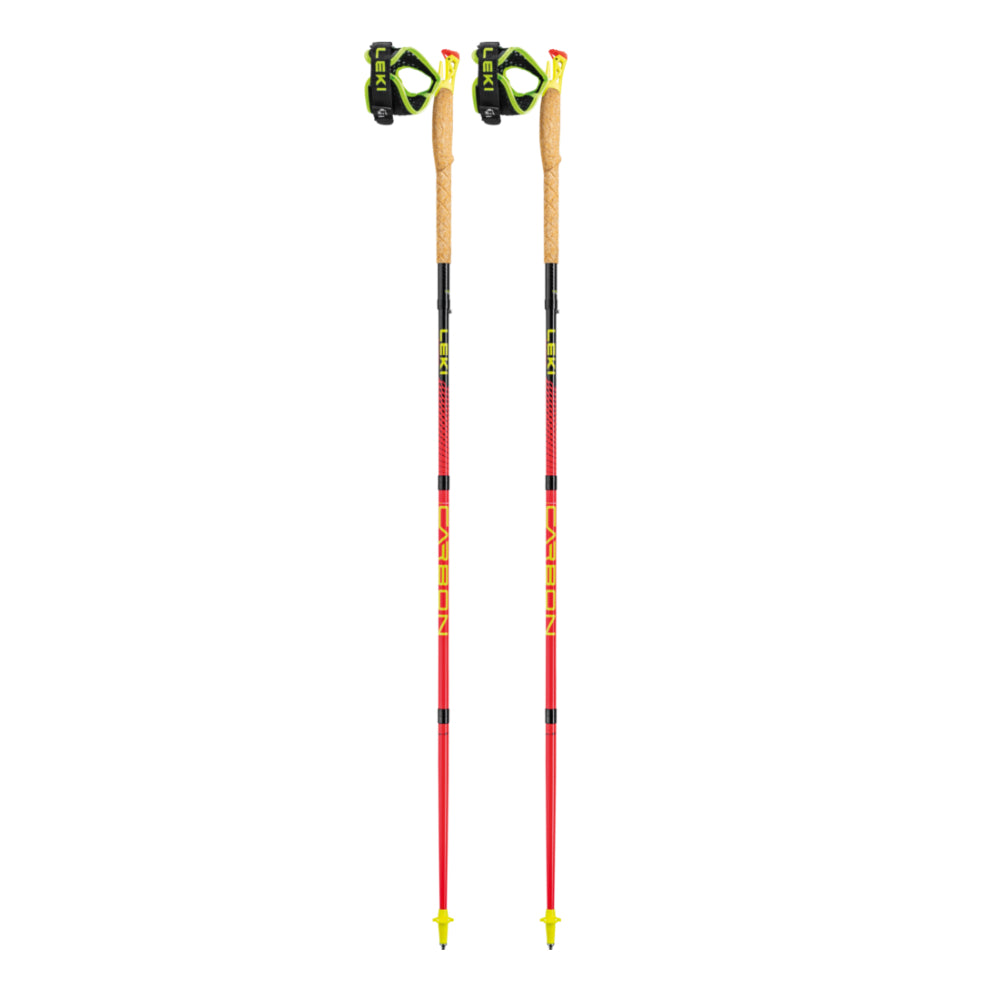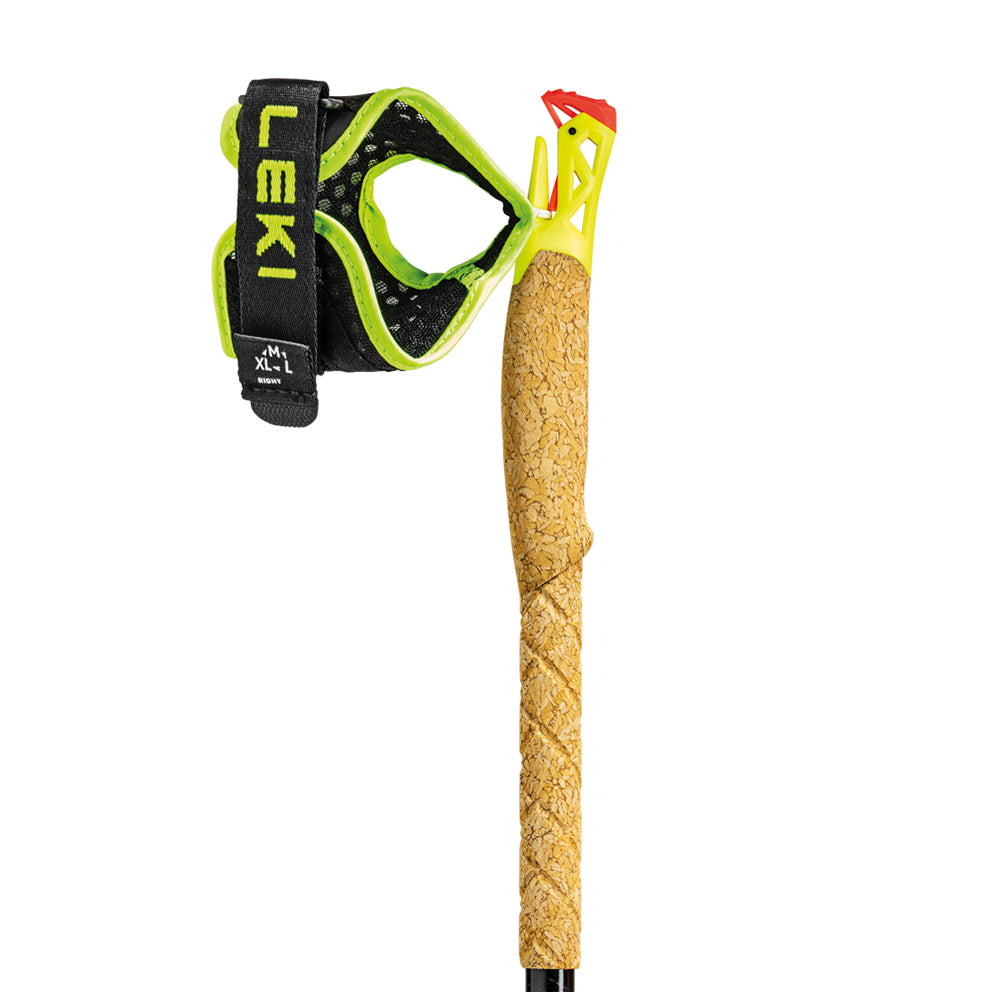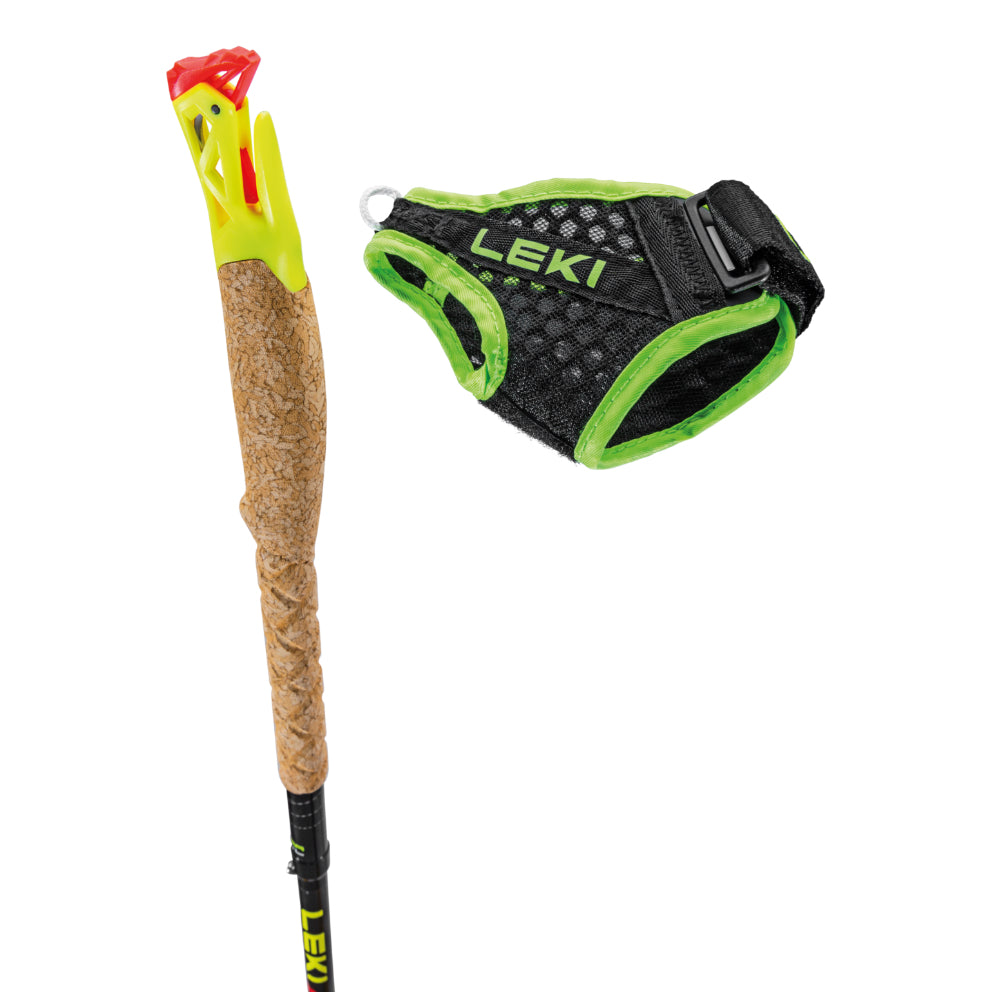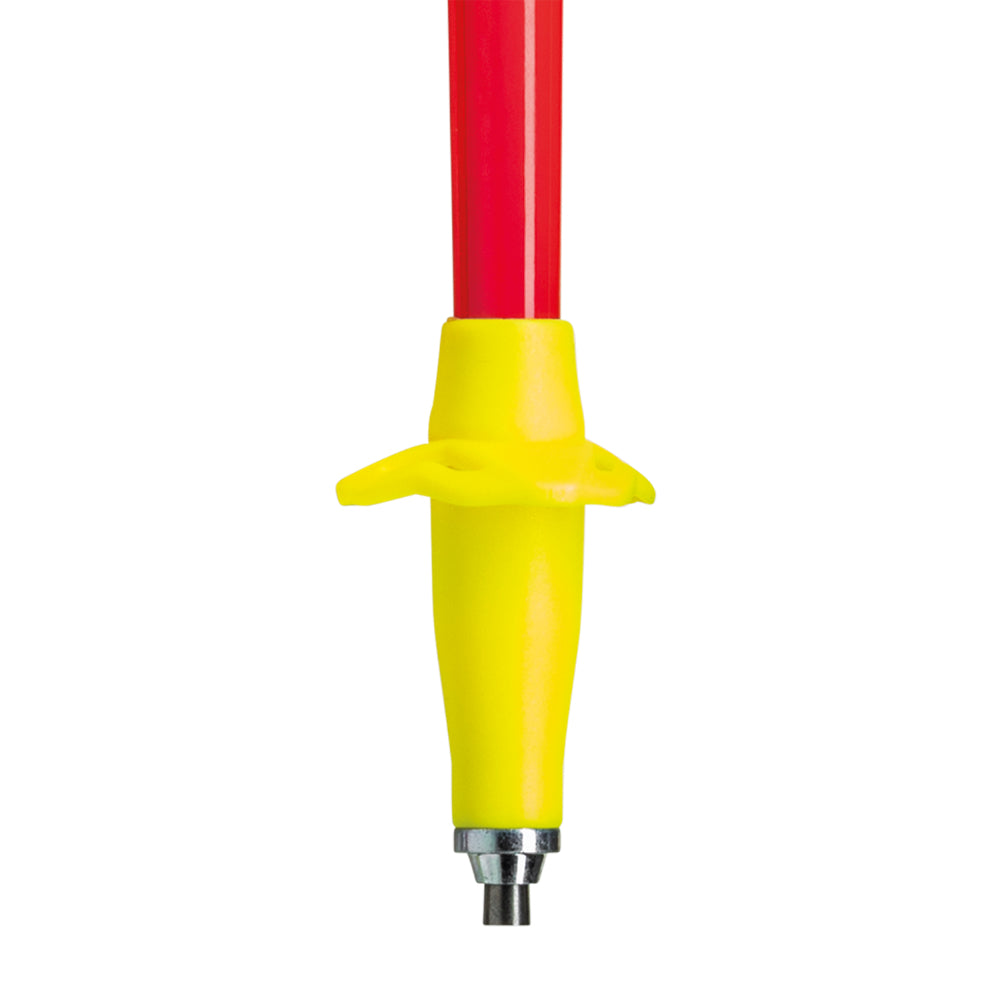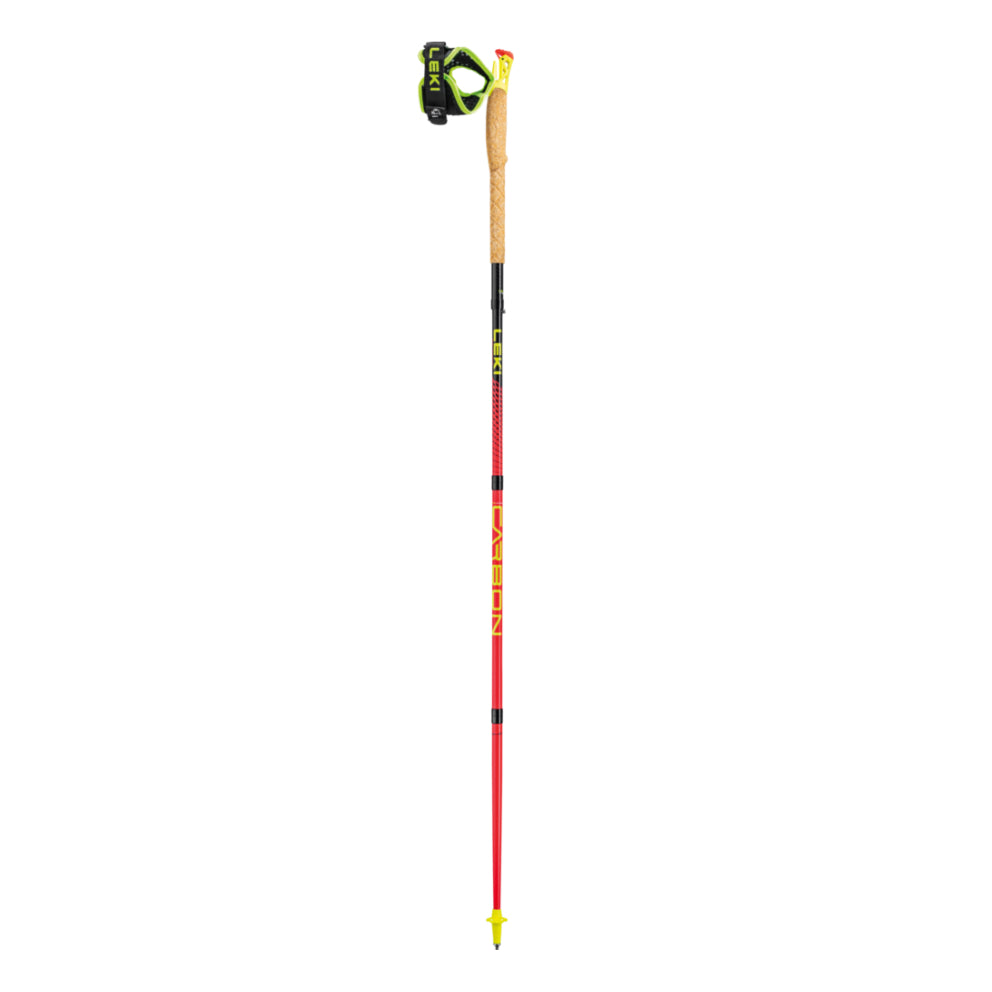 DESCRIPTION
Ignite your competitive spirit with the Ultratrail FX.One - the trail running pole engineered for versatile excellence. Uniquely equipped with the latest Trail Shark grip-strap system, developed exclusively for trail running, this pole promises a gripping experience like no other. Innovative air channels reduce grip weight by 30% compared to standard Shark systems, offering you effortless control and power.
The Shark Frame Strap Mesh conforms perfectly to your hand, ensuring optimal power transmission directly to the pole's core. With the Shark's slim mandrel design, you can easily connect and disconnect the strap, even with your eyes shut! For additional versatility, the Ultratrail FX.One features an extra nose on the grip and an extended grip area, giving you multiple grip options to suit your running style.
Weighing just 182g at a length of 120 cm and compact enough to pack at 36 cm, the Ultratrail FX.One stands ready to be your reliable partner for every trail, every kilometer. Enhance your trail running journey with a pole that brings superior control, versatility, and endurance right into your hands.
SPECIFICATIONS
GRIP SYSTEM: The Shark System offers you an optimal power transfer thanks to a direct connection between the hand and the pole. Rapid clicking in and out are no problem and a safety release can protect against injury. All Shark straps and gloves are compatible with all Shark poles.
GRIP: This grip, specially developed for trail running, offer minimum weight and maximum stability thanks to its Air Channel construction. The Shark System makes clicking in and out possible with just one finger.
GRIP EXTENSION: Grip extension for simple grip adjustment on steep terrain or when traversing.
SHARK FRAME STRAP MESH: Adjustable in a very few steps and individually customizable strap. It allows for rapid clicking in and out of the pole and is compatible with all Shark poles.
SHAFT MATERIAL: Carbon HRC (Highest Racing Carbon) max
FOLDING SYSTEM: The Push Button System makes it possible to open and close folding poles with the push of a button.
TRAIL RUNNING BASKET: Minimalist basket for maximum weight savings and optimal swing behavior.
TRAIL TIP: Light-weight basket/tip combination for an optimized vibration control and maximum grip on any surface.
FOLDING POLE BAG: Practical, ultra-light storage bag for the folding poles.
*Listed Price is for a pair of poles.