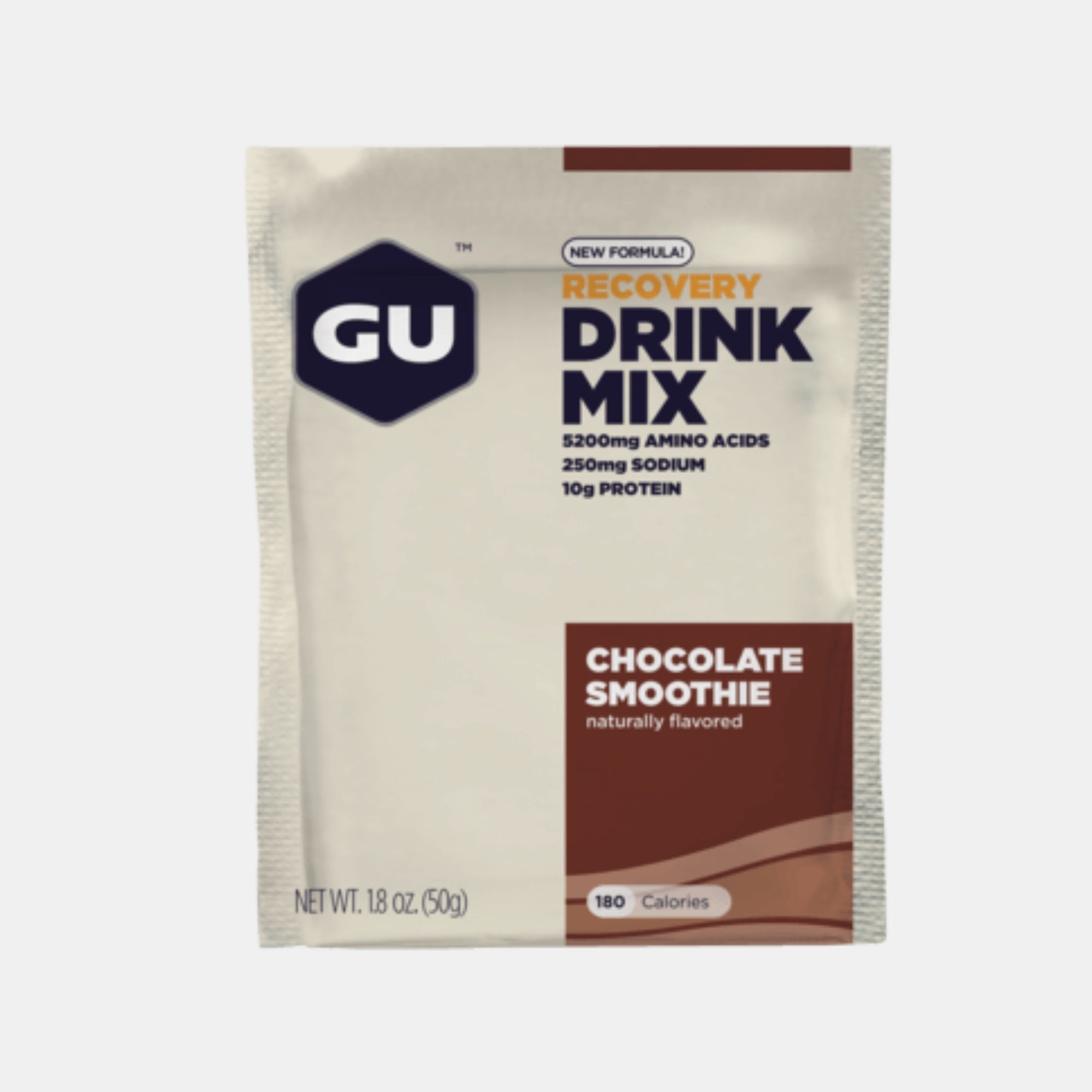 GU Recovery Drink Mix - Chocolate Smoothie
Description
Tired of trying to eat 1 Cup of quinoa, or downing an overly sweet milky drink, or trying to eat a meal with enough protein that doesn't make you feel like a python? Well, thank GU for coming up with this Recovery Drink Mix which packs an energy-dense, whey protein isolate punch. It has enough protein in to aid in protein synthesis and reduce post exercise muscle-protein breakdown. The carbohydrates are a good mix of fructose and maltodextrin which are optimally absorbed to refill depleted glycogen stores and also help to prevent muscle protein breakdown for energy.
All science behind the bulk - these guys know what they're doing, and are helping you recover while doing it!
Specifications
Mix one packet (50g) into 240 ml of water in a 500 ml water bottle. Shake until dissolved. Top off with another 240 ml of water. Shake well. Consume within 30 minutes after training or racing for maximal benefit.
One 50g sachet contains:
180kCal
250mg Sodium
30g Carbohydrates
10g protein