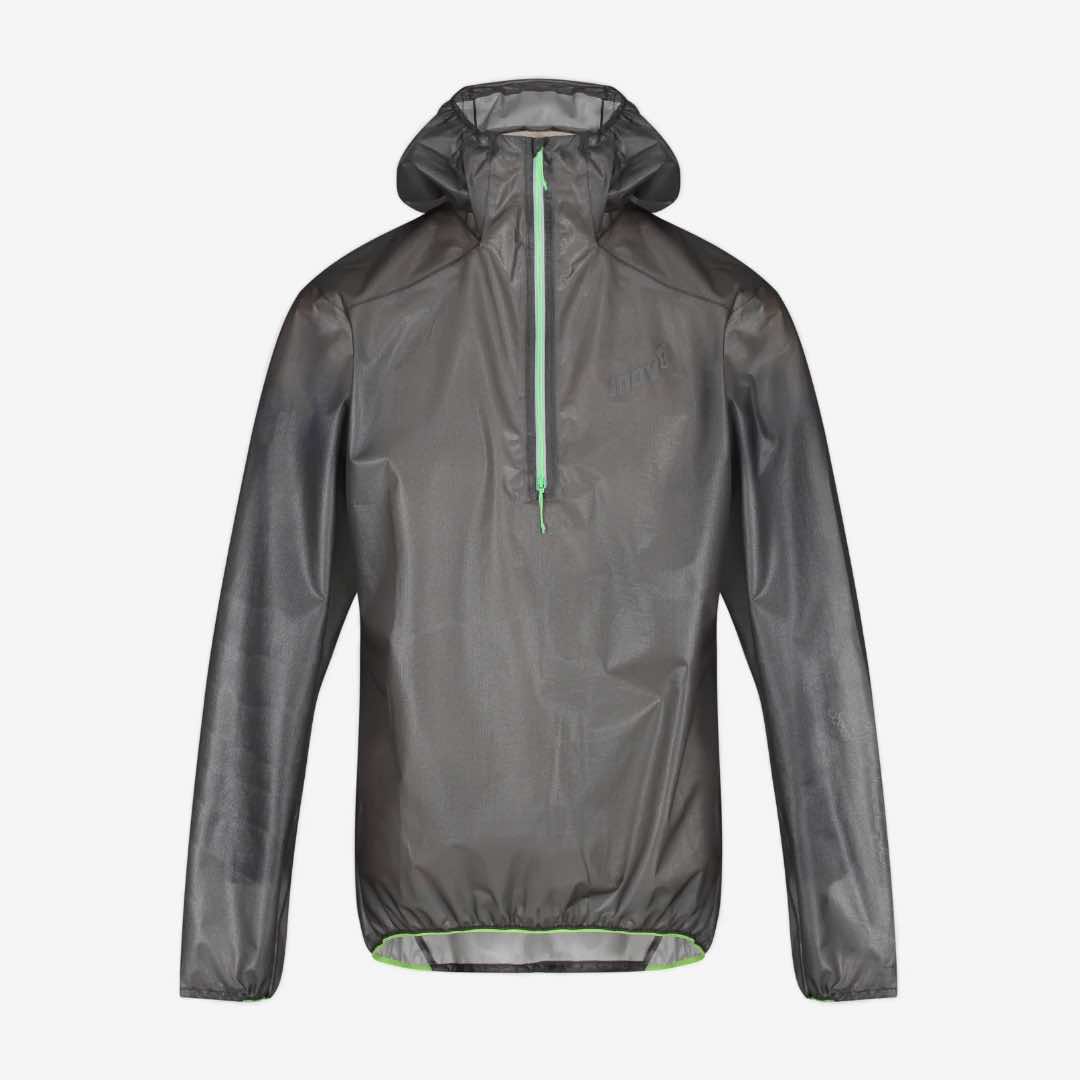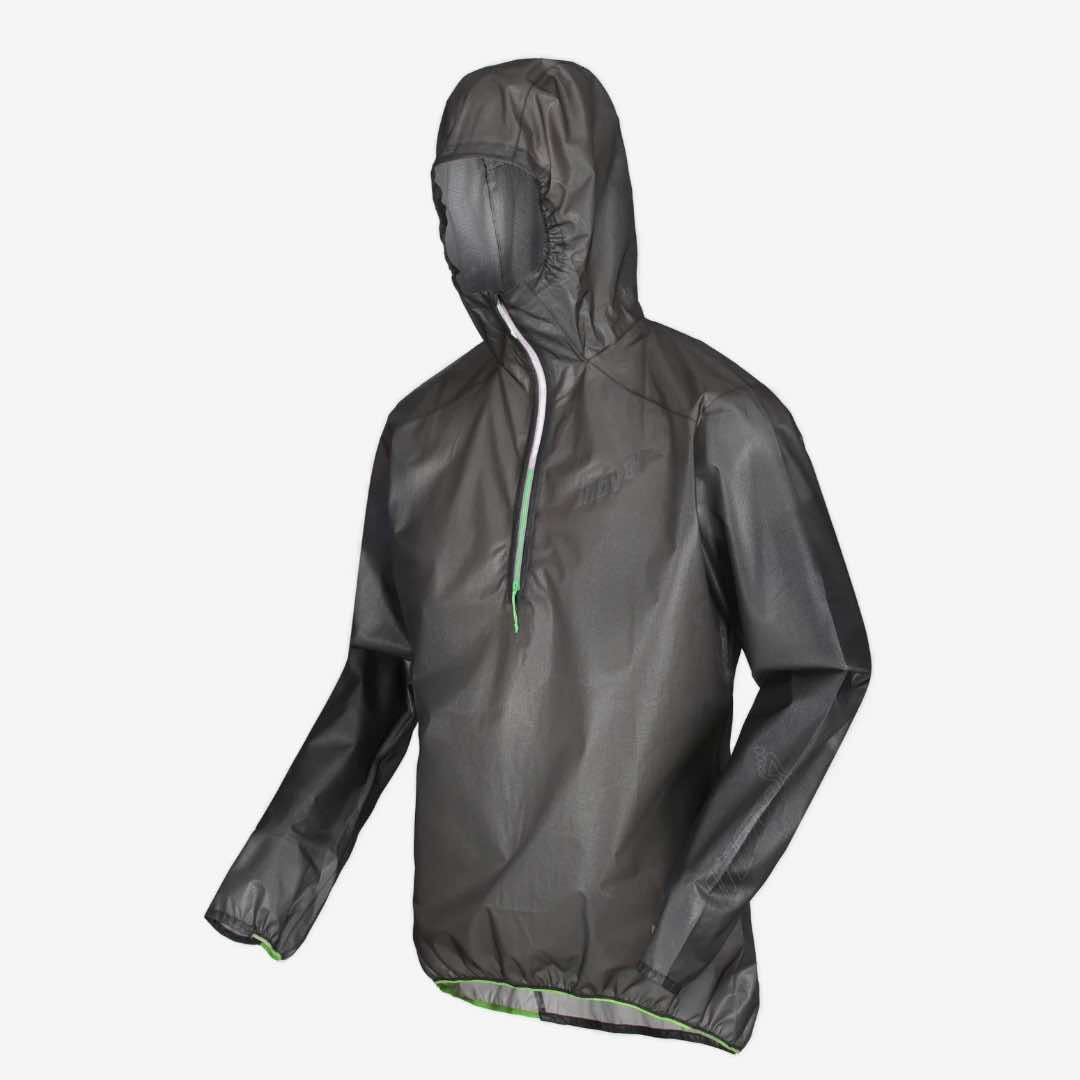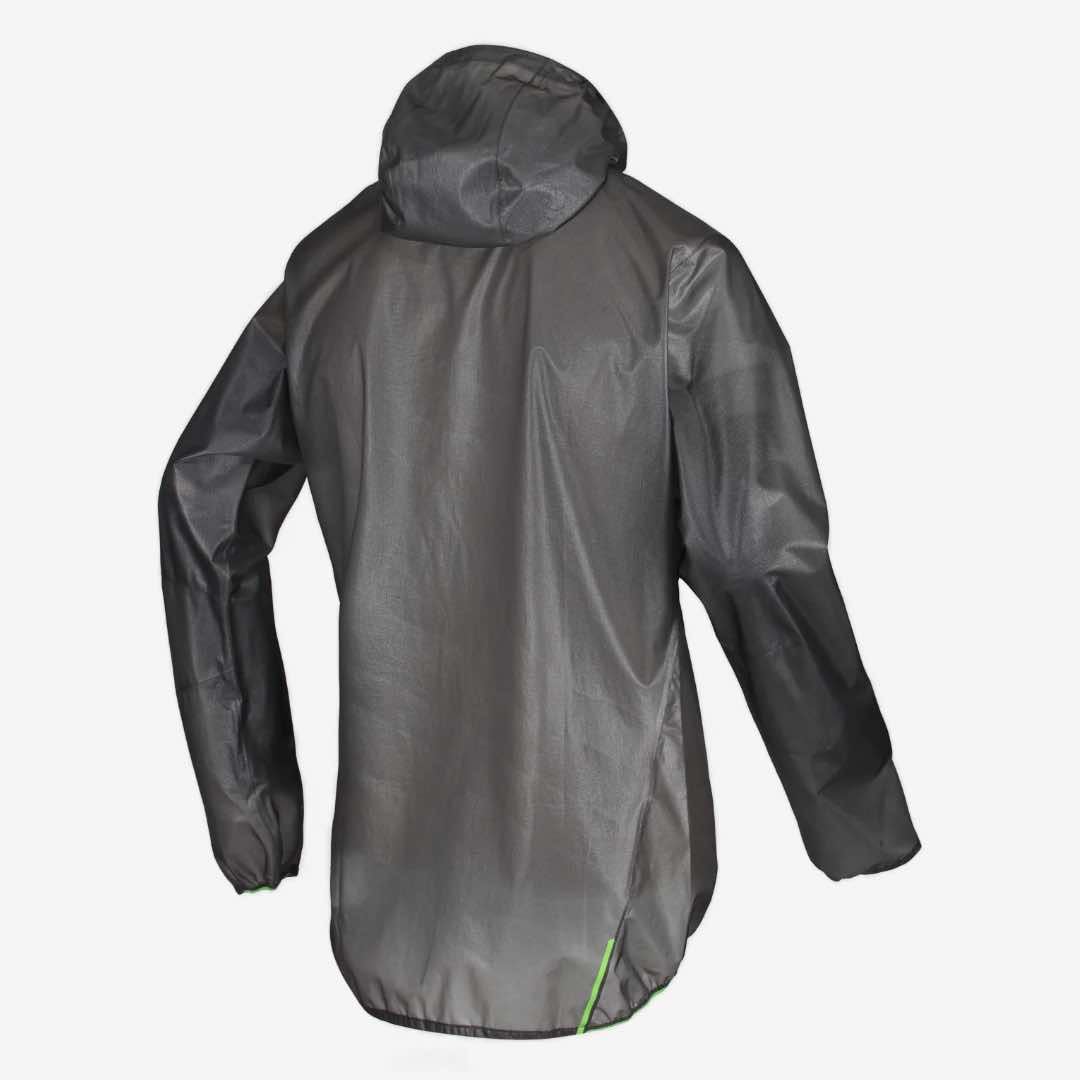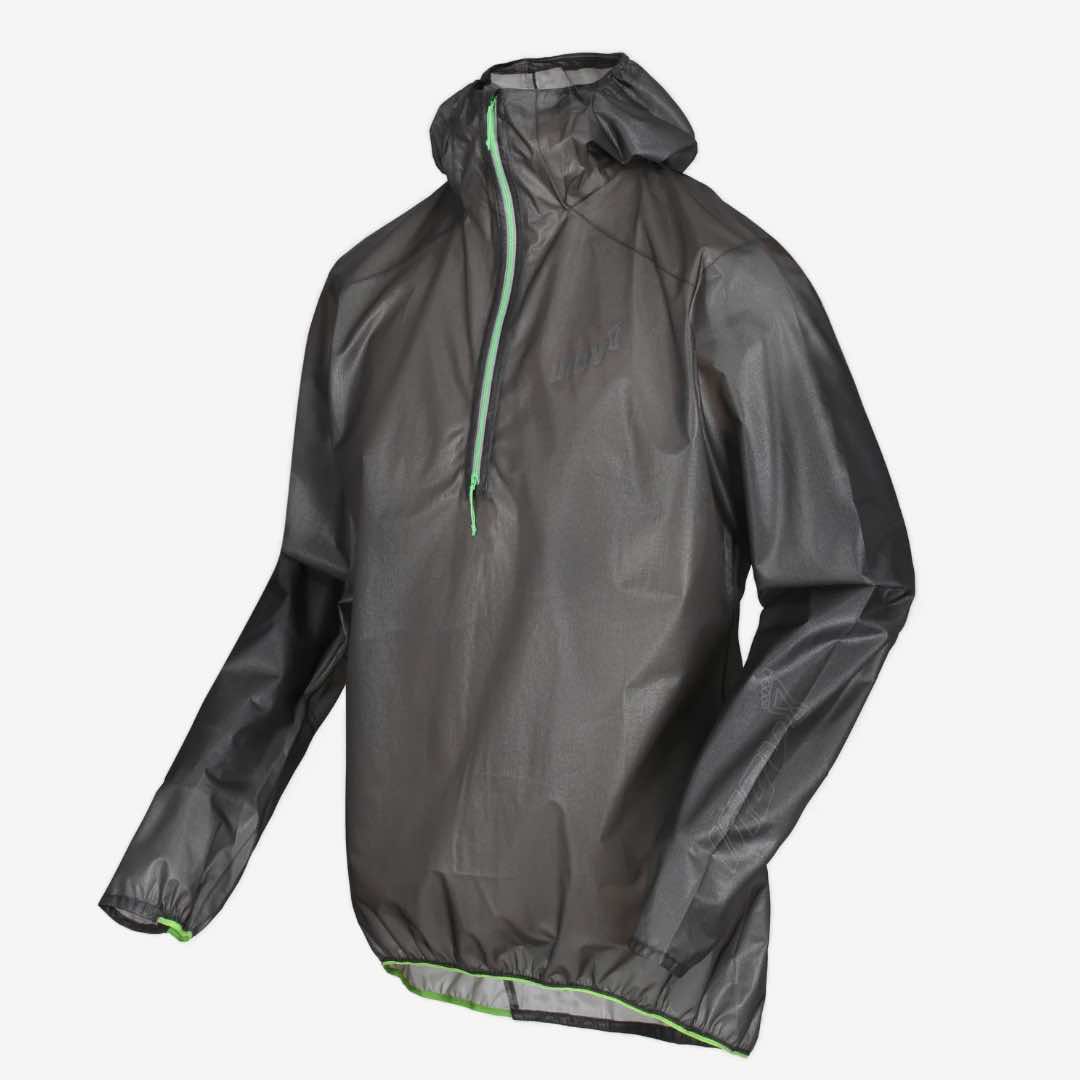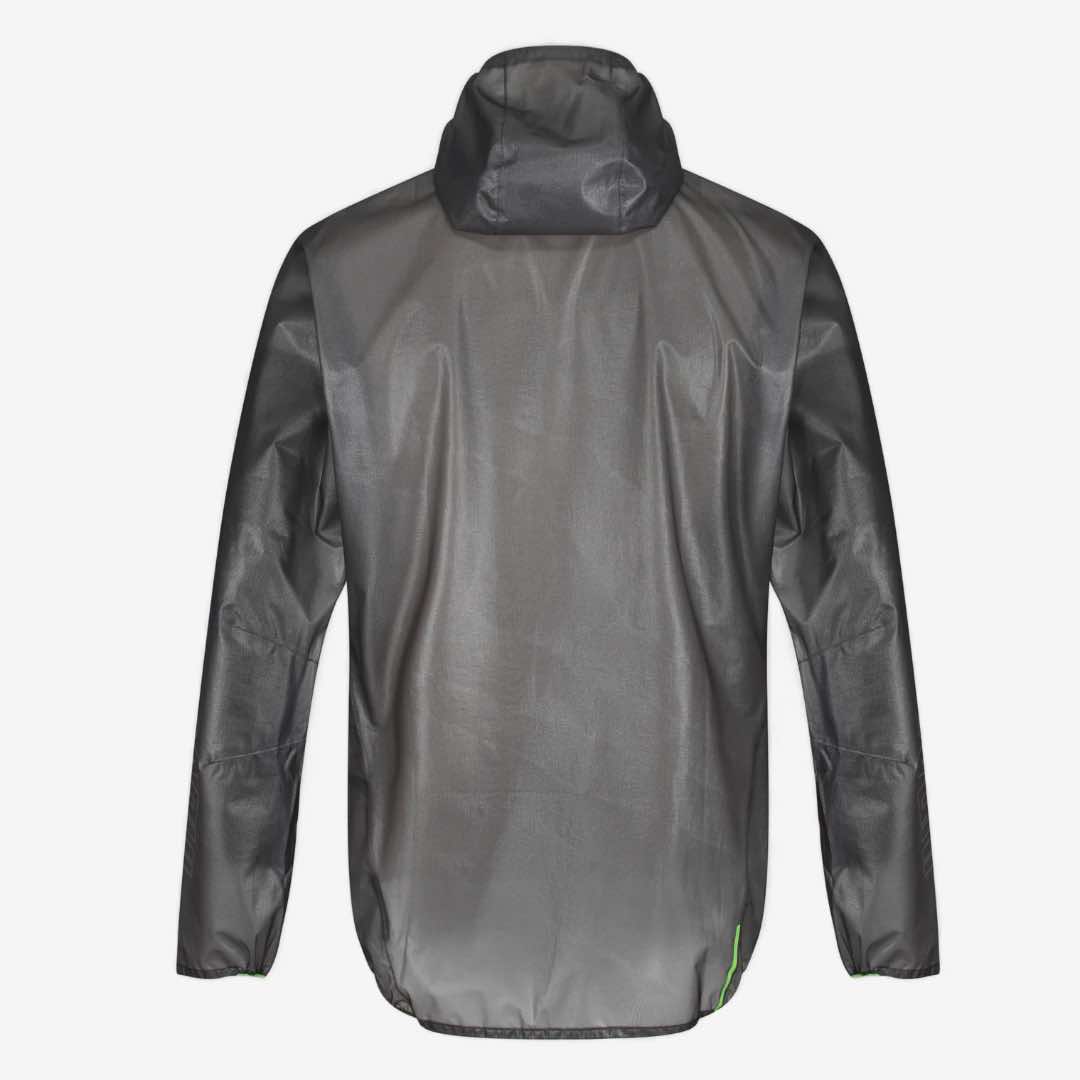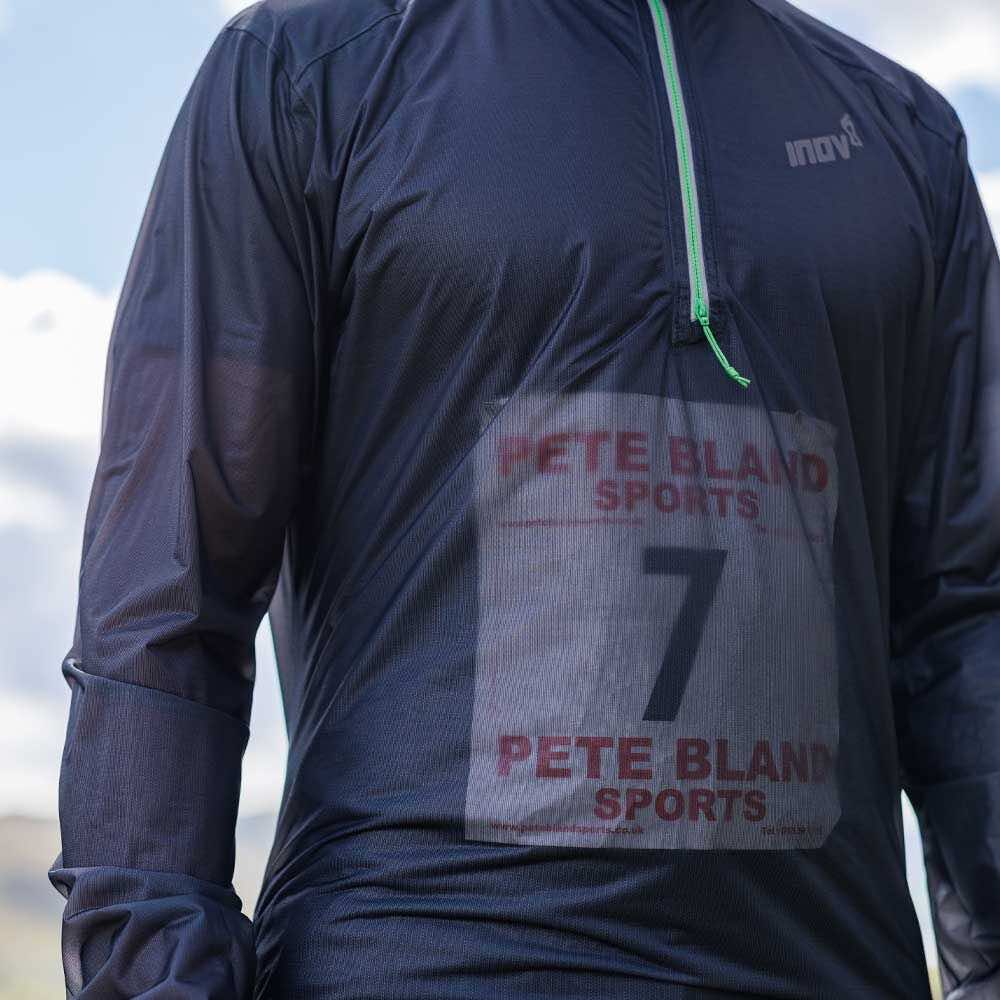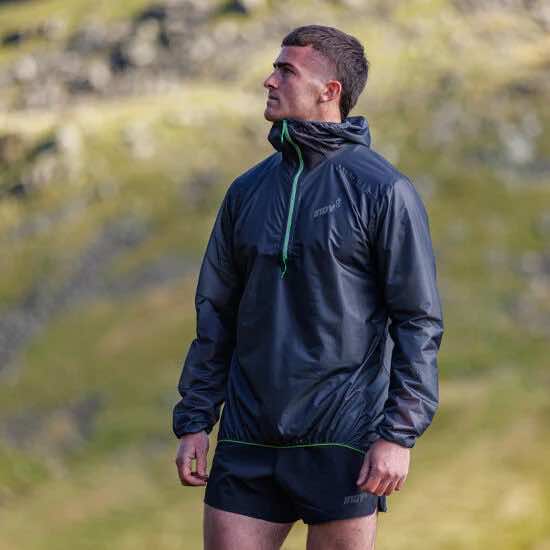 Inov-8 Race Shell Waterproof Half-Zip
UNISEX
Weight: 100g
Material: 100% Polyester with PU membrane
WP Rating: 15000 HH, Waterproof with taped seems

DESCRIPTION
Unleash your trail running spirit with the Inov-8 RACESHELL Ultra-Light Waterproof Jacket, designed for adventure seekers who crave speed and agility.
This featherweight jacket, weighing in at just 100g, is your essential race-day companion. Its fully taped seams ensure uncompromising waterproof protection, while its compact design allows you to stow it effortlessly when not in use.
Breathability is key during intense outdoor runs, and the RACESHELL excels with a remarkable 15,000 B-1 breathability rating. Heat escapes easily, keeping you cool and comfortable throughout your journey. Plus, its semi-transparent fabric ensures your race number remains visible at all times.
When the heavens open, trust in the RACESHELL's exceptional 15,000 HH waterproof rating. It's built to endure over 15,000mm of rain in a 24-hour period, so you can focus on conquering the trails without a second thought. Gear up and chase your trail-running dreams with confidence.
SPECIFICATIONS
The technical fabric construction traps air, thus creating warmth as well as simultaneously wicking moisture away. This delivers superior thermal comfort.
Reflective detailing aids visibility in dark conditions.
Integrated soft thumb loops keep the sleeves in place.
High warmth to weight / pack size ratio. Perfect for races which require a mid-layer to be carried.
Weight: 100g
Material: 100% Polyester with PU membrane
WP Rating: 15000 HH, Waterproof with taped seems