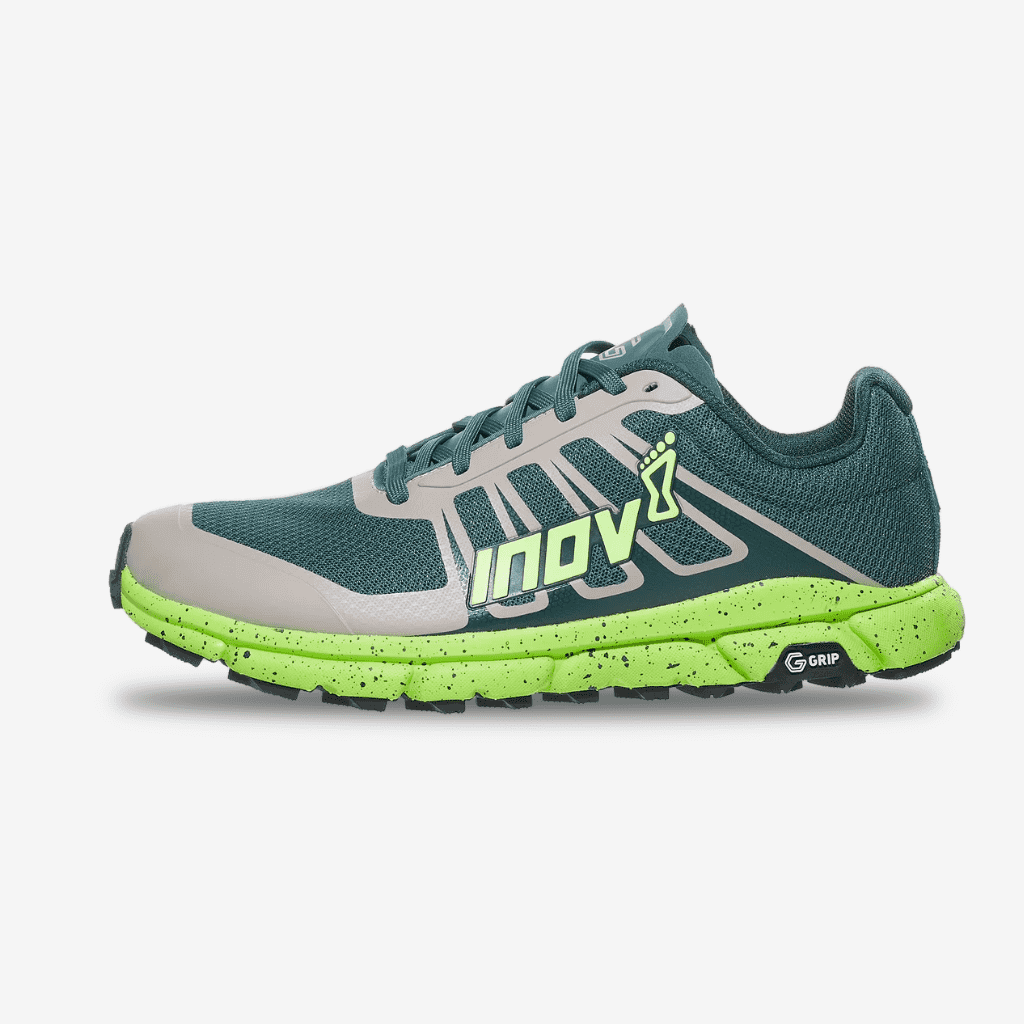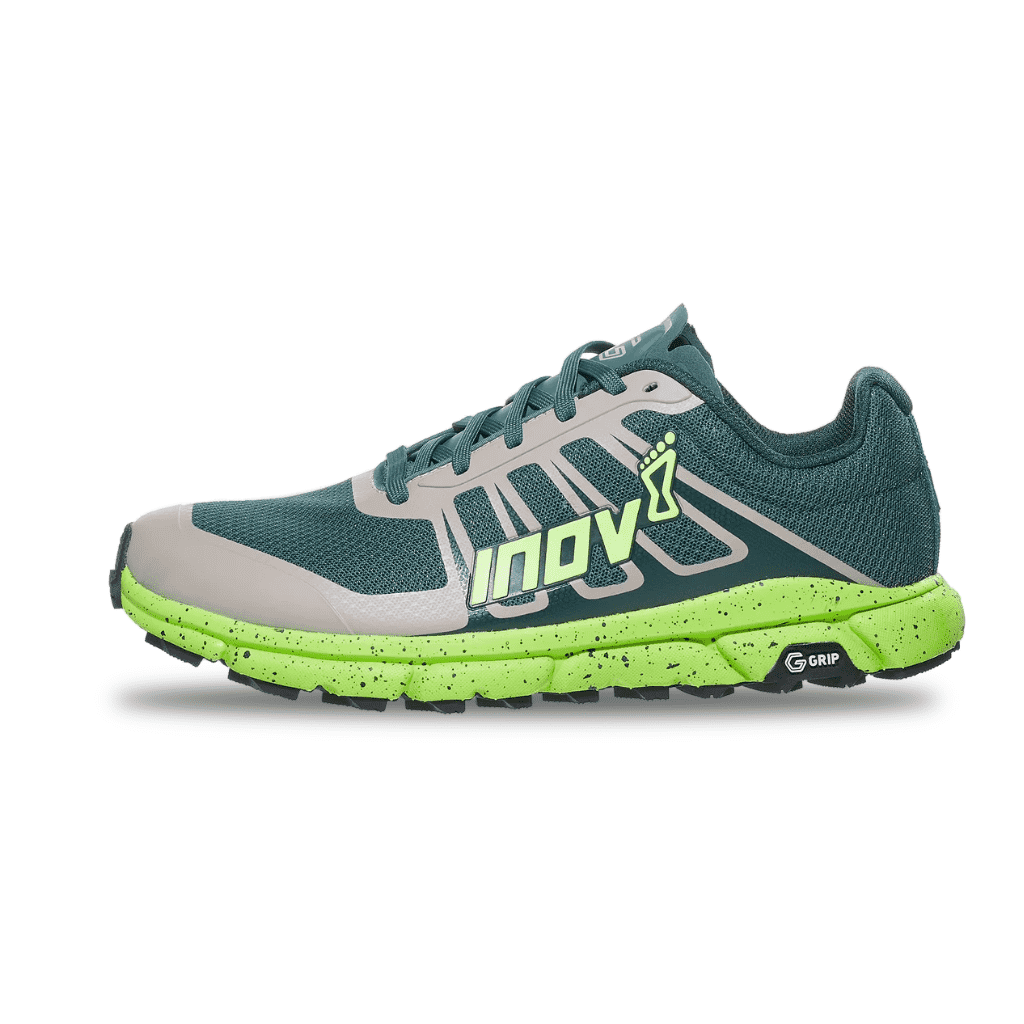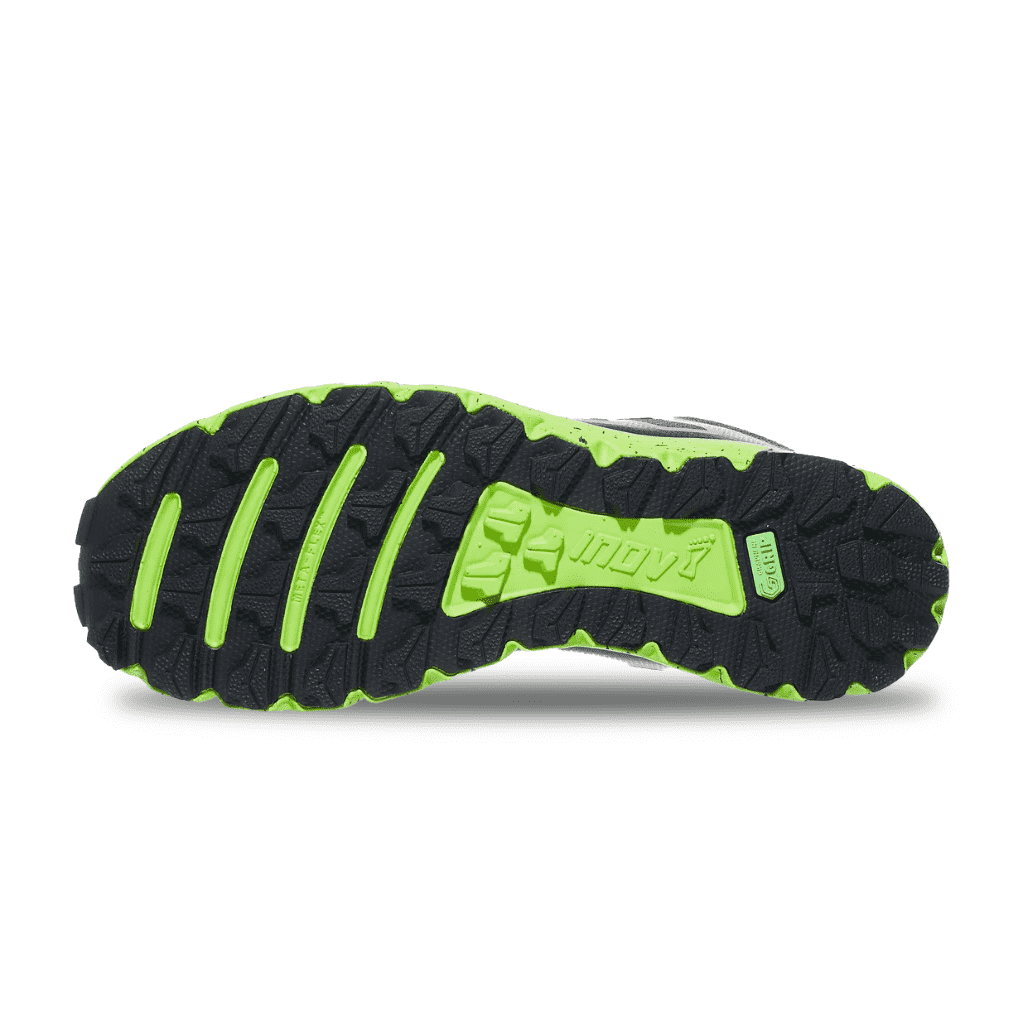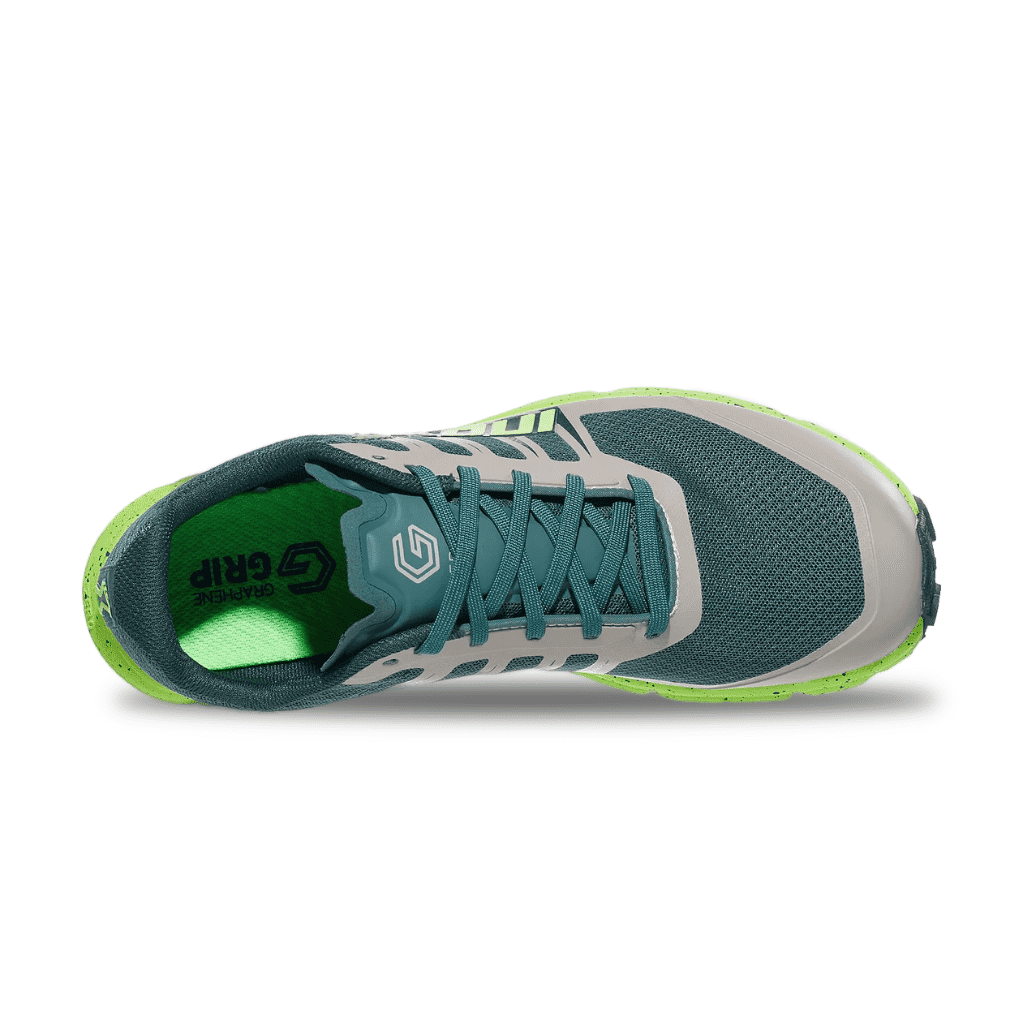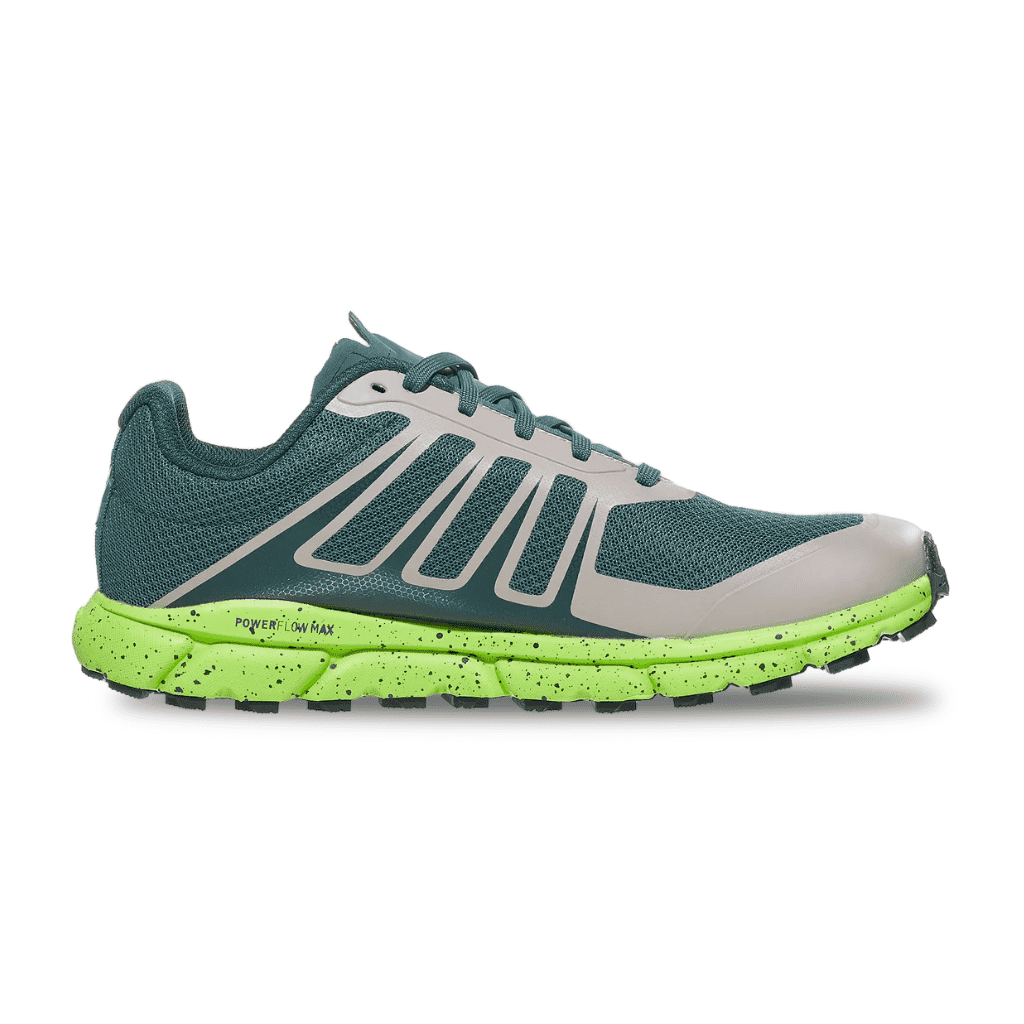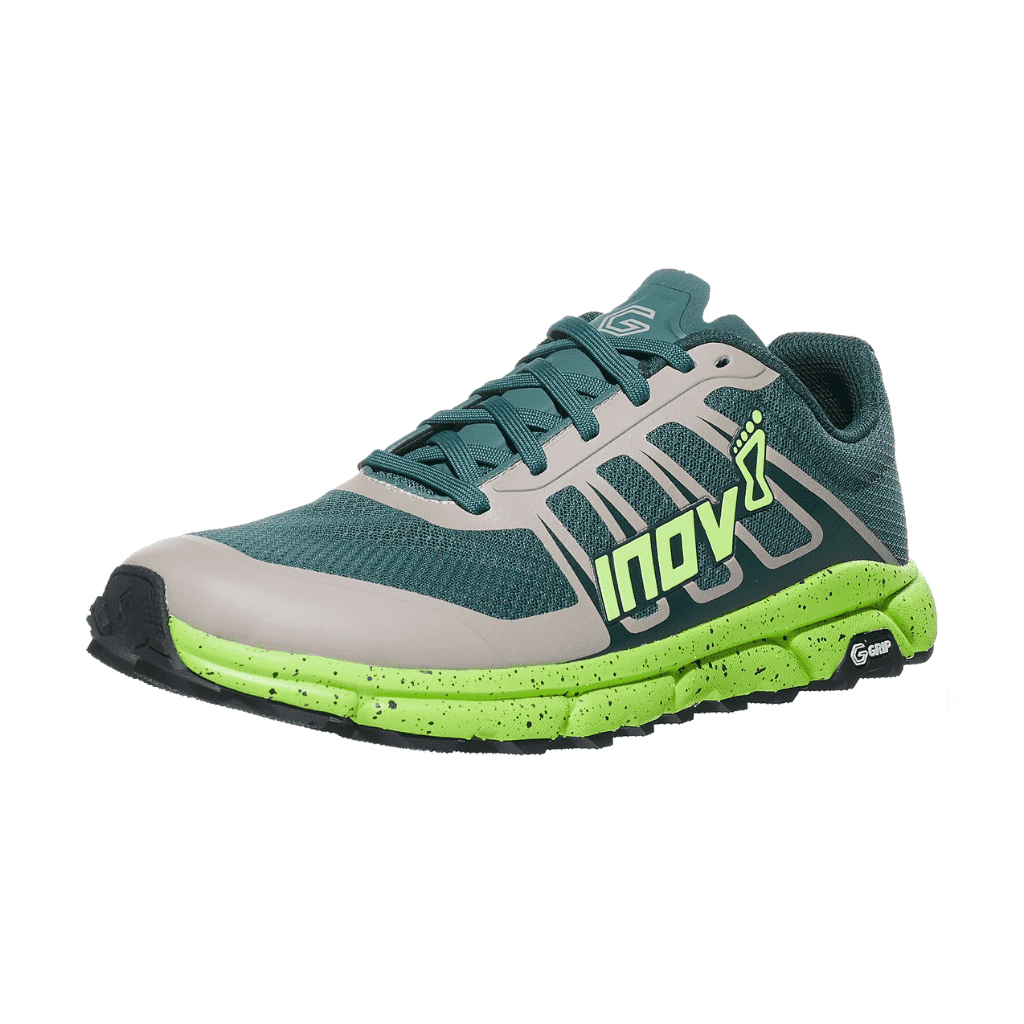 Inov-8 TrailFly G 270 V2
MENS
DESCRIPTION
The TrailFly G 270 V2 builds upon the success of its award-winning predecessor, incorporating minor enhancements to elevate your trail running experience. The Powerflow Max midsole has been fine-tuned, providing enhanced flexibility and responsiveness for an even more dynamic ride.
Crafted with durability in mind, both the midsole and outsole compounds have been upgraded with an improved material, ensuring prolonged longevity and reliable performance on rugged terrains. You can trust that these shoes will withstand the demands of your trail adventures, season after season.
The TrailFly G 270 V2 prioritizes your comfort over long distances. It features a form-fitting tongue that offers additional cushioning, promoting a snug fit and heightened comfort throughout your runs. With each stride, you'll experience the perfect blend of support and plushness, enabling you to push your limits without compromising on well-being.
Maintaining its lightweight construction, the TrailFly G 270 V2 remains a trustworthy partner for ultra-distance trail running. While retaining its remarkable capabilities, this updated version places a greater emphasis on keeping your feet at ease, ensuring they stay prepared for the challenges that lie ahead.
Embrace the benefits of the TrailFly G 270 V2:
Improved Flexibility: Enjoy enhanced freedom of movement, allowing you to adapt effortlessly to varying terrains and obstacles.
Increased Durability: With its upgraded materials, this shoe stands up to the harshest conditions, ensuring it remains resilient over countless miles.
Responsive and Springy Ride: Experience an energetic and lively sensation as you run, propelled by the shoe's responsive design, which keeps you moving forward with every step.
Elevate your trail running game with the TrailFly G 270 V2 – the ultimate choice for those who demand toughness, durability, and the world's toughest grip with its Graphene outsole. Embrace the adventure that awaits around each turn and conquer the trails with confidence.
SPECIFICATIONS
MIDSOLE
POWERFLOW MAX foam for amazing cushioning and great bounce.
Dynamic Fascia Band Shank extends from the midfoot to the forefoot for flexible underfoot impact protection.
OUTSOLE
G-Grip is graphene-enhanced rubber that provides better traction and increased durability.
Adapter-Flex groove increases agility over uneven terrain.
UPPER
Hard Wearing upper is lightweight and breathable.