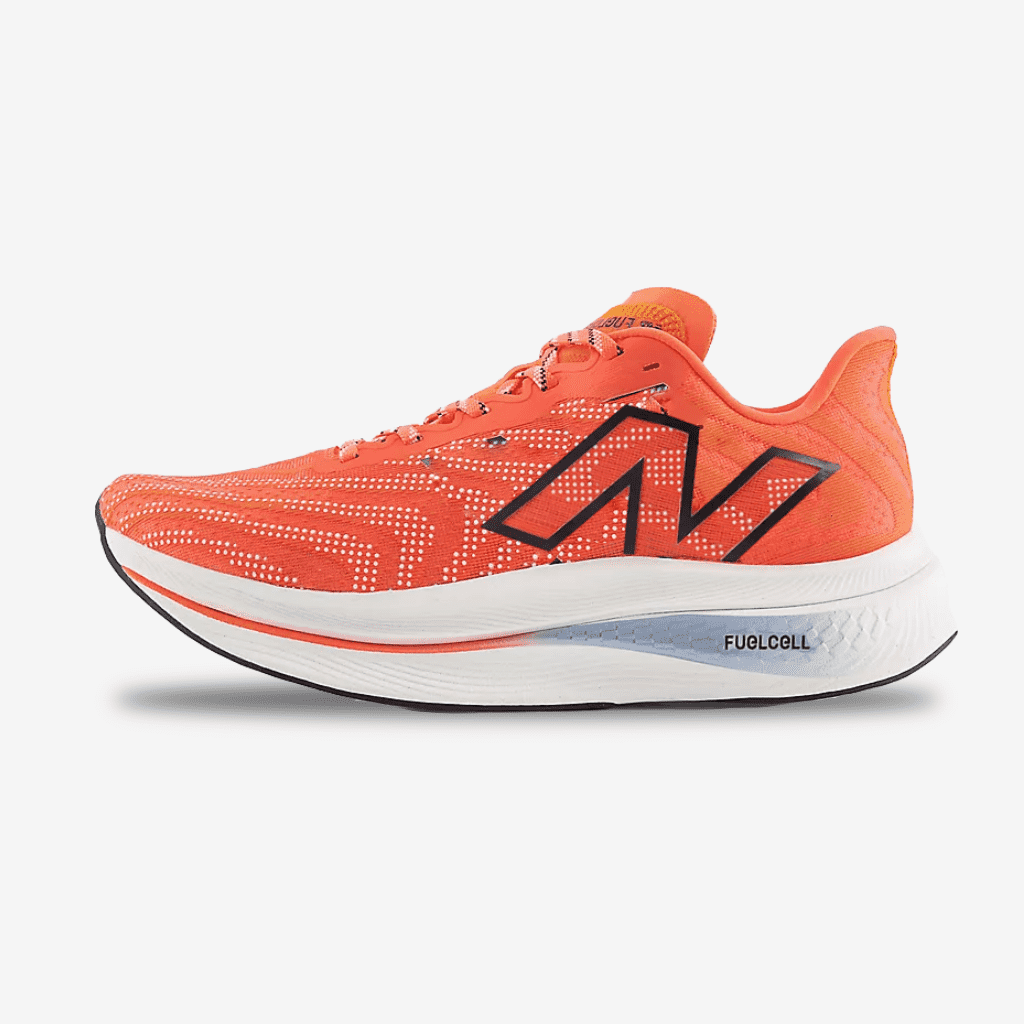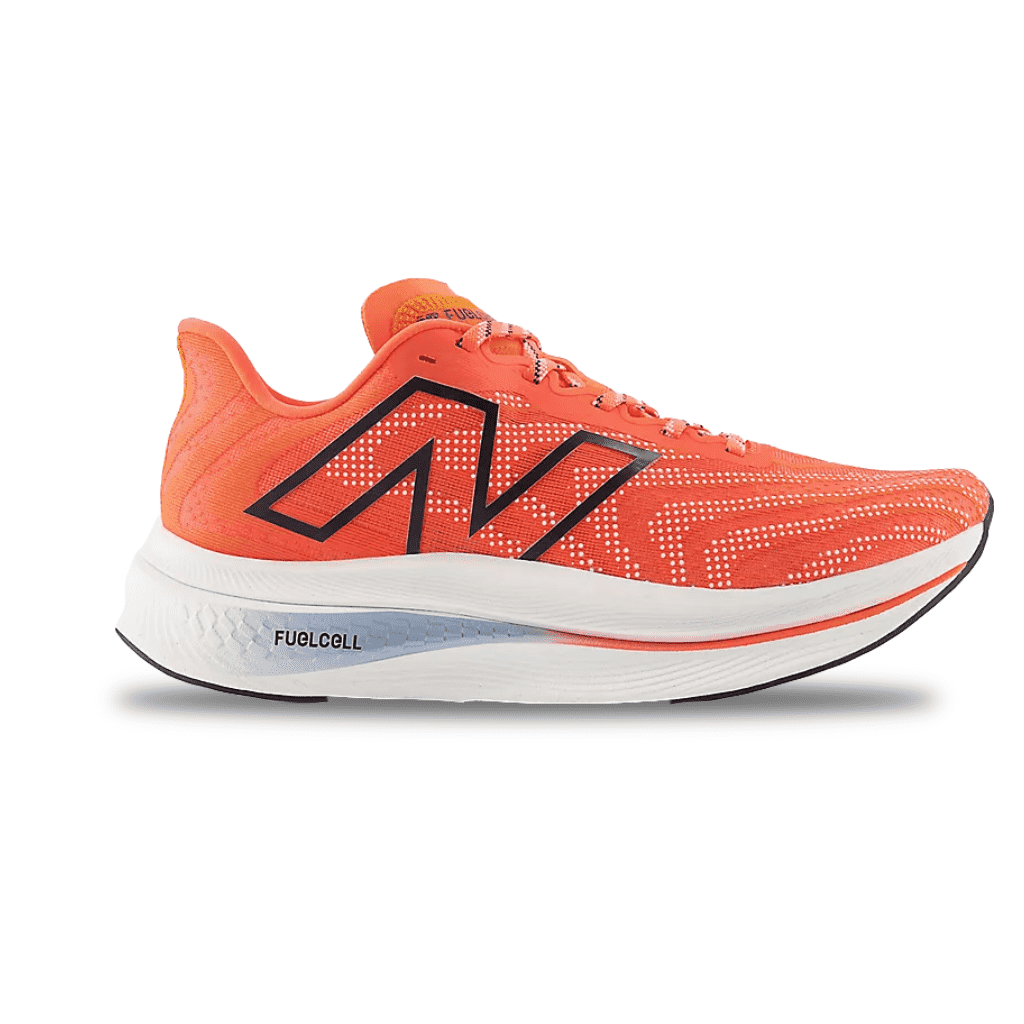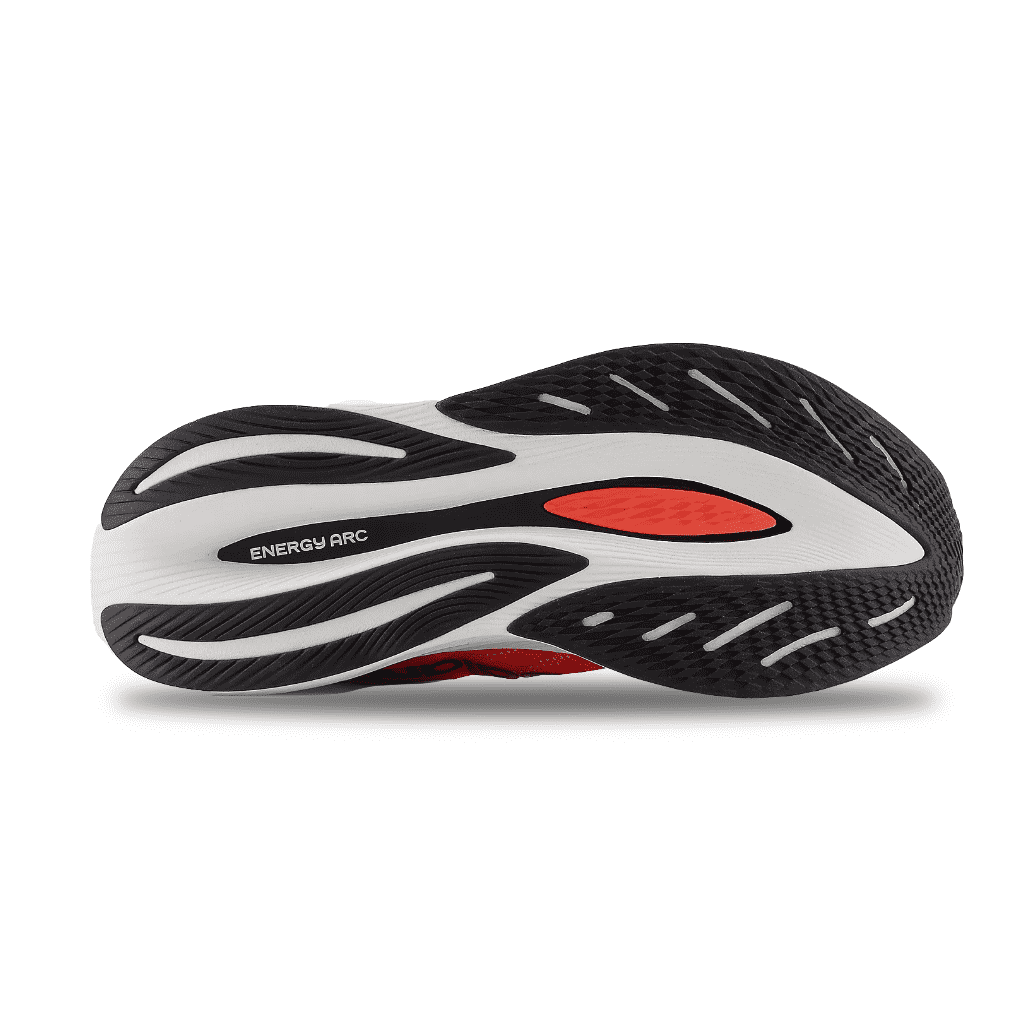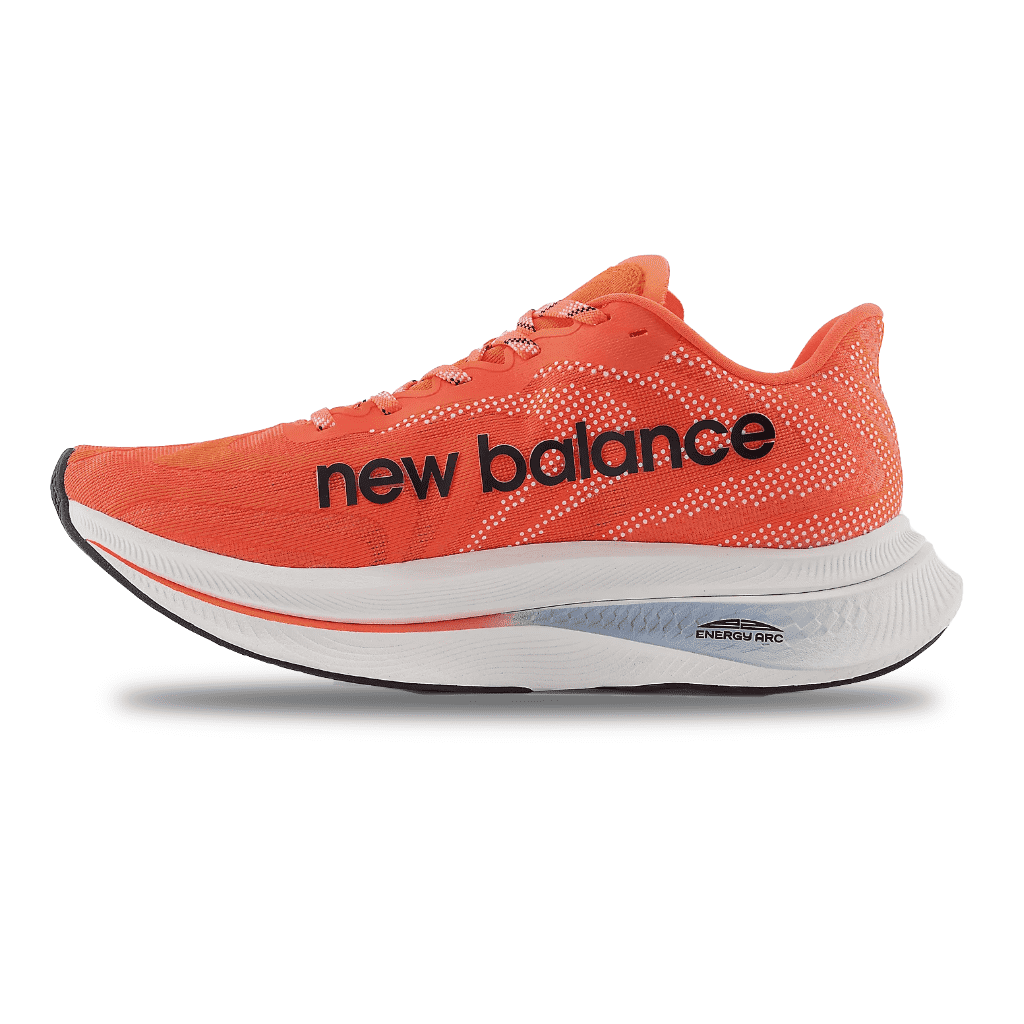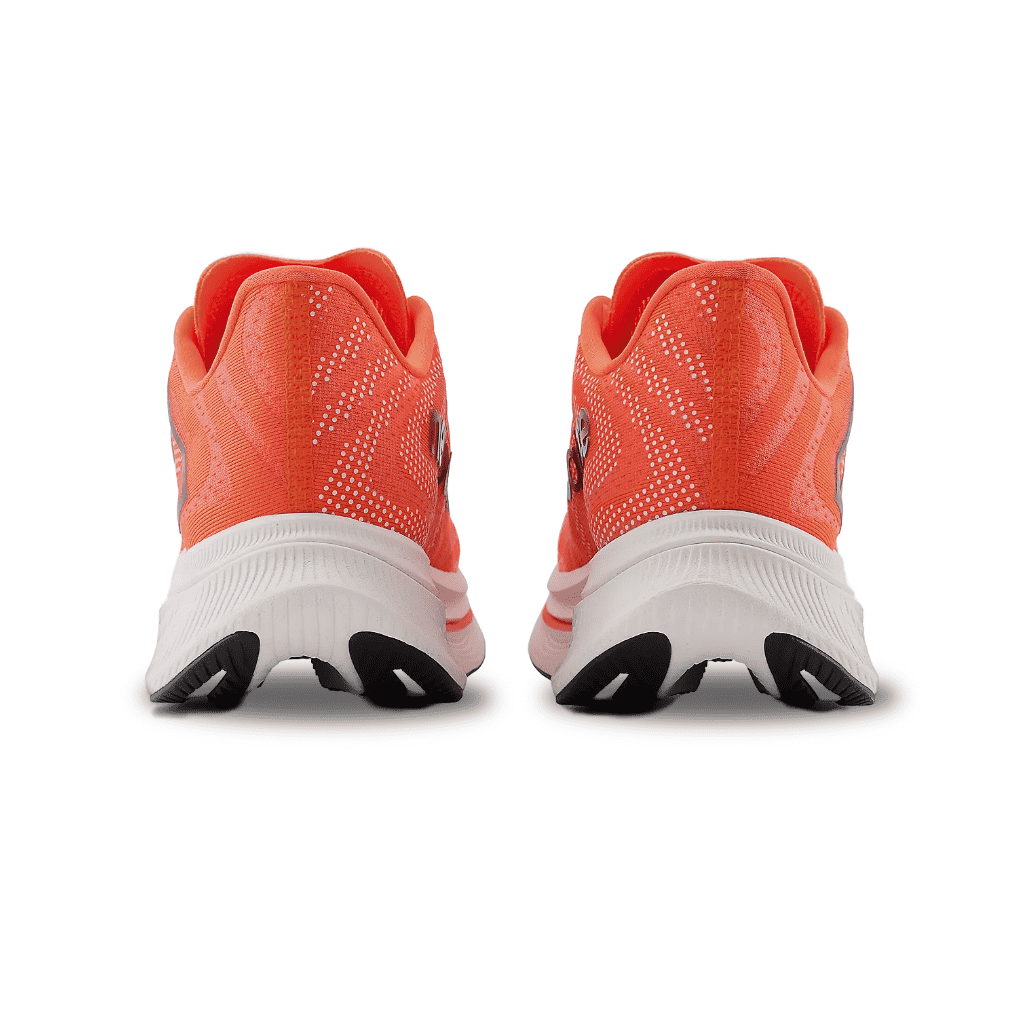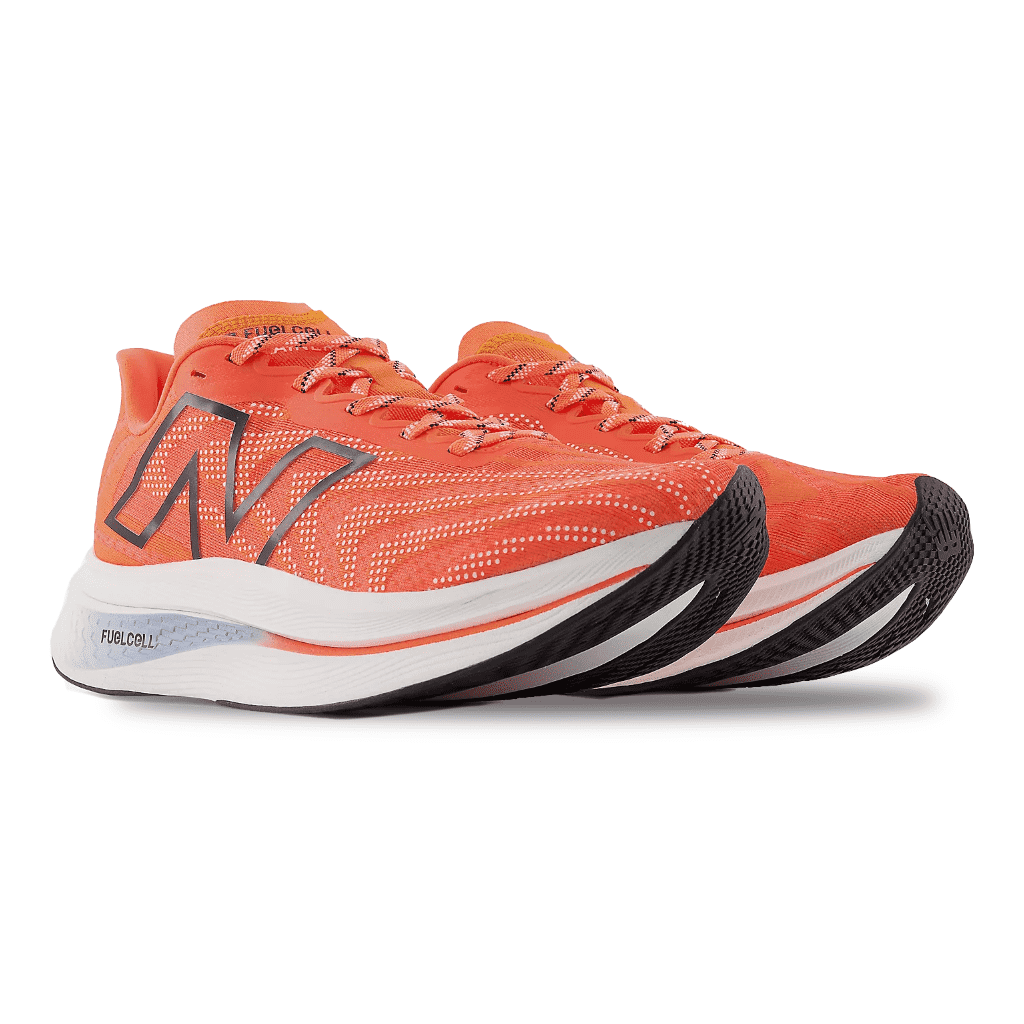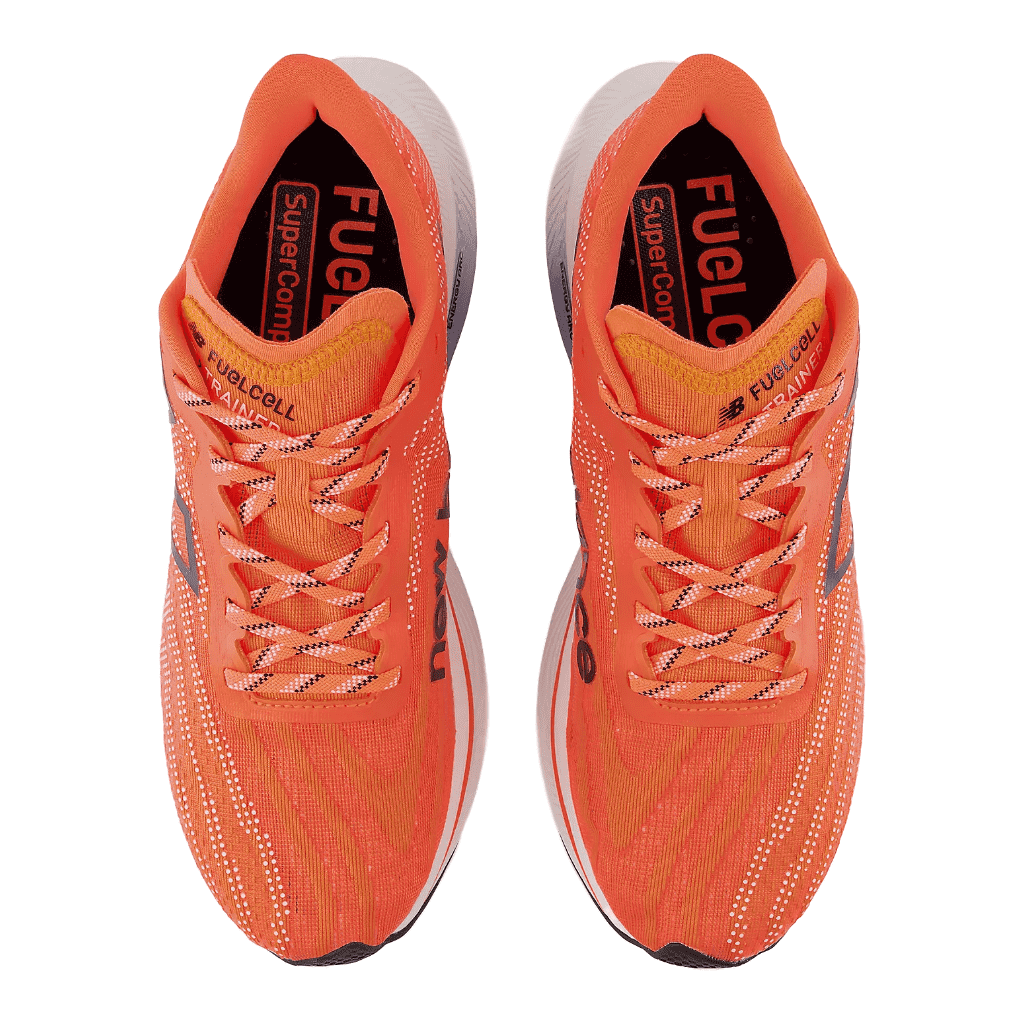 New Balance Supercomp Trainer V2
MENS
DESCRIPTION
Introducing the exhilarating New Balance FuelCell SuperComp Trainer v2—a shoe that takes everything you loved about the previous version and turns up the speed and lightness. Get ready to elevate your training runs with this dynamic and high-performance shoe.
Featuring a two-layer FuelCell foam midsole that's even lighter than before, combined with the EnergyArc carbon plate, the SuperComp v2 offers a highly propulsive ride. Experience the thrill of running faster and longer with ease, all while enjoying unmatched comfort. This midsole technology strikes the perfect balance between speed and cushioning, ensuring a phenomenal underfoot experience for every type of run. Whether it's a challenging tempo workout or a long progression run, this shoe's energy return will boost your pace while keeping your legs fresh.
Durability and comfort are essential for those serious miles, and the SC Trainer v2 has got you covered. Its outsole is equipped with ample rubber for exceptional mileage durability, while the lightweight mesh upper offers a secure and breathable fit. Feel the support that keeps your feet feeling great, no matter the speed or distance you choose to conquer.
When you're ready to take your training to the next level, the New Balance FuelCell SuperComp Trainer v2 is your ultimate companion. Engineered with cutting-edge shoe technologies, this super trainer delivers a smooth and comfortable ride, fueling your passion for running with every step. Get ready to unleash your full potential with this remarkable shoe by your side.
SPECIFICATIONS
MIDSOLE
FuelCell Foam has been updated to be even lighter and more responsive.
EnergyArc carbon plate stabilizes the foam to deliver a highly propulsive ride that gets runners on their toes as soon as possible.
OUTSOLE 
Rubber outsole is highly durable and strategically placed throughout the outsole to optimize traction while keeping weight to a minimum.
UPPER
Engineered Mesh is lightweight and provides a structured fit that is ideal for training while still offering a secure and comfortable lock down.