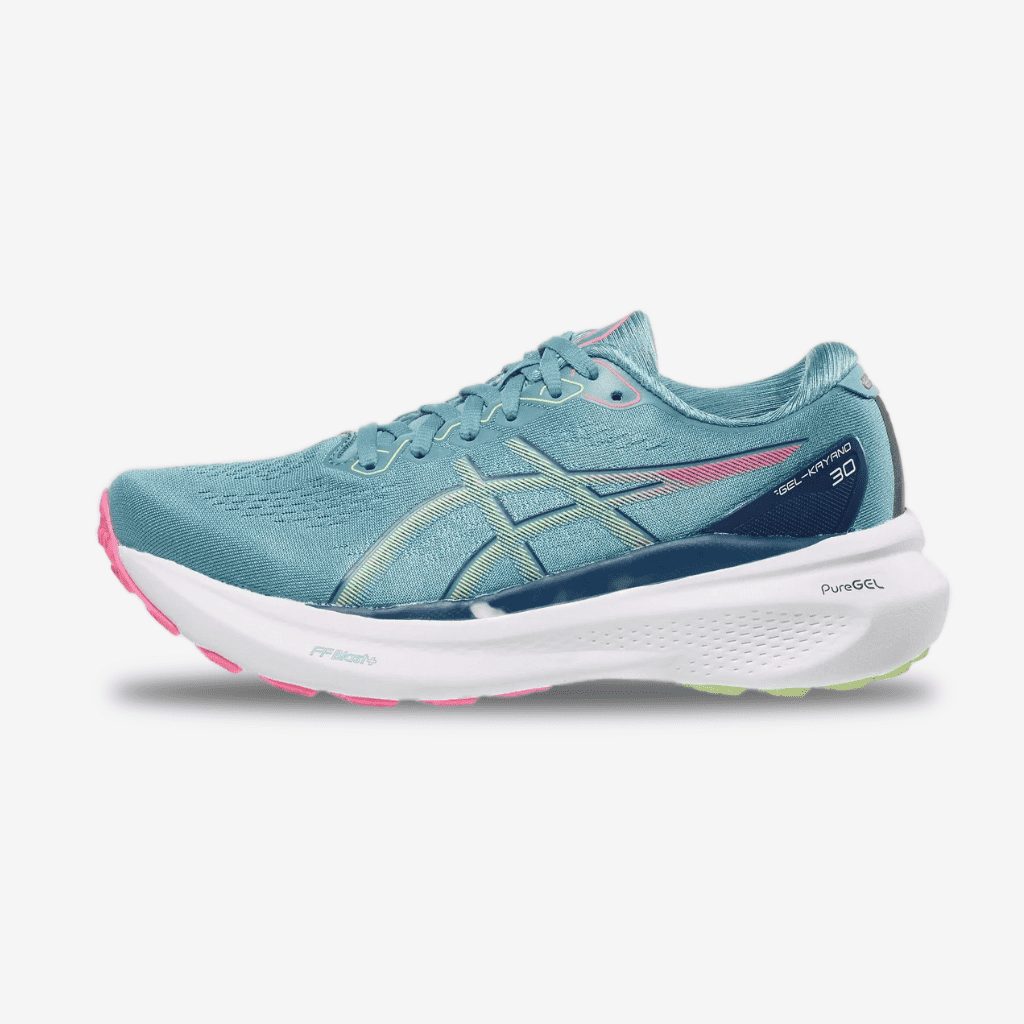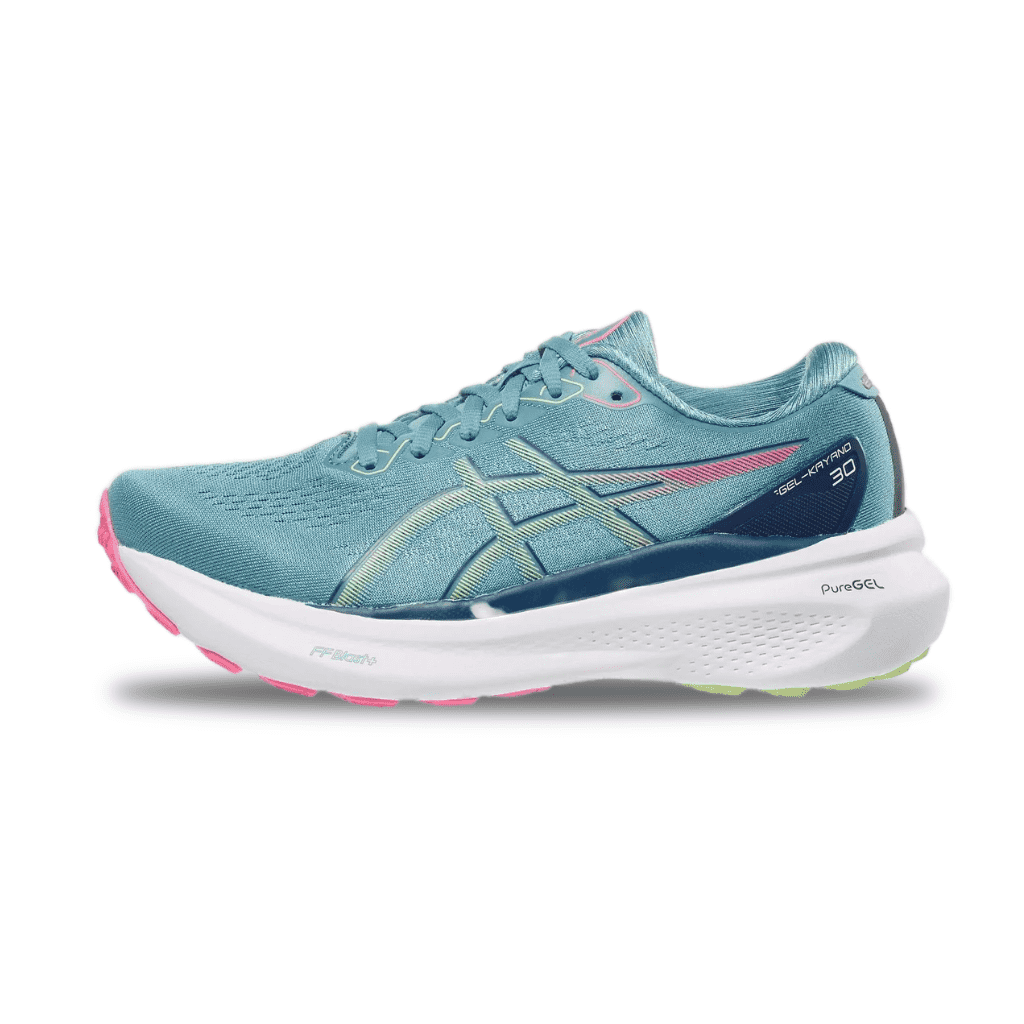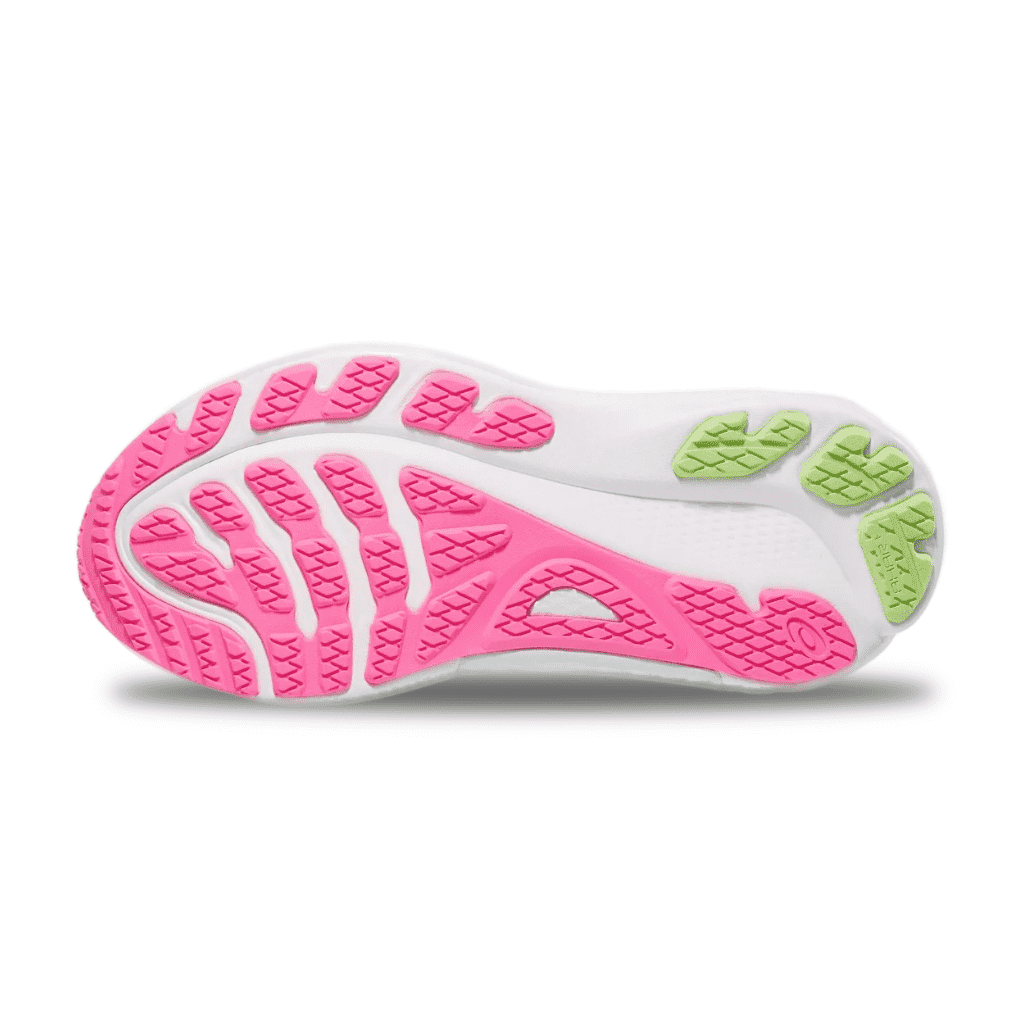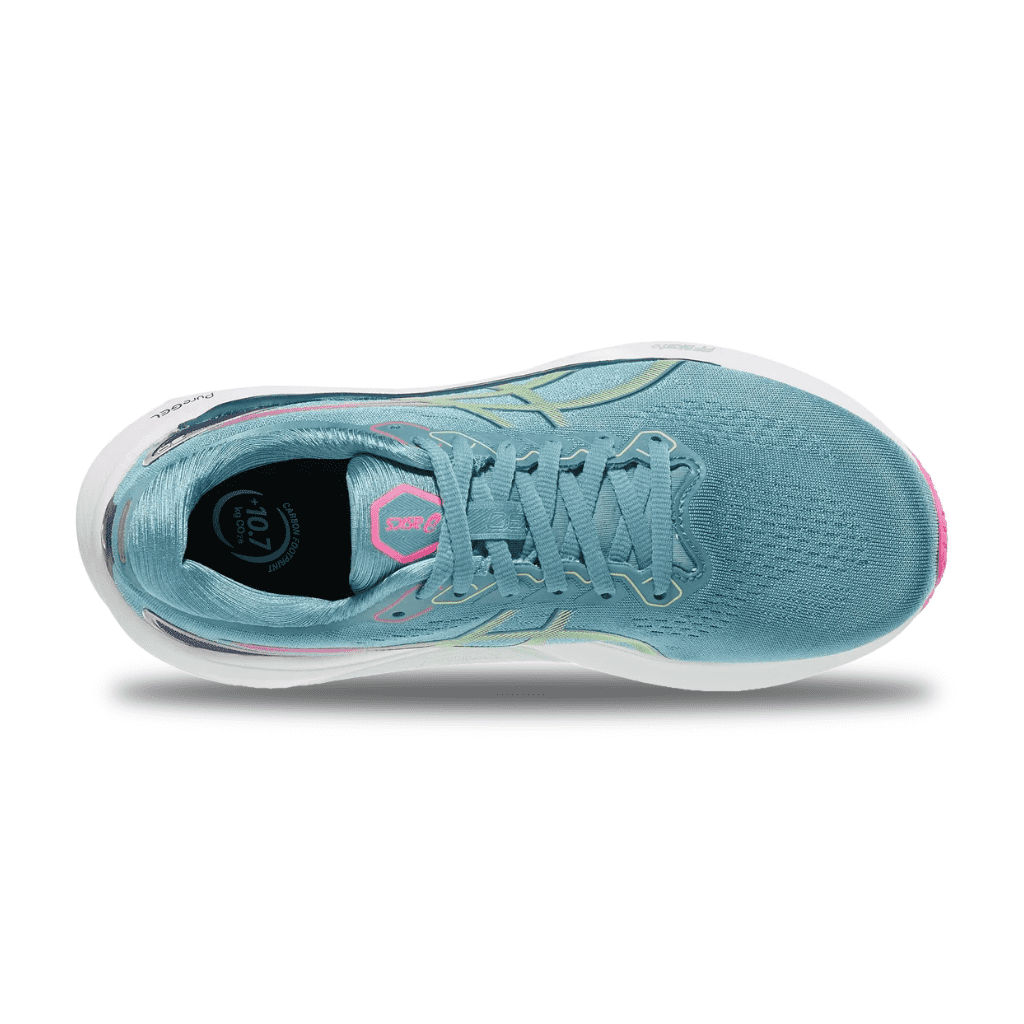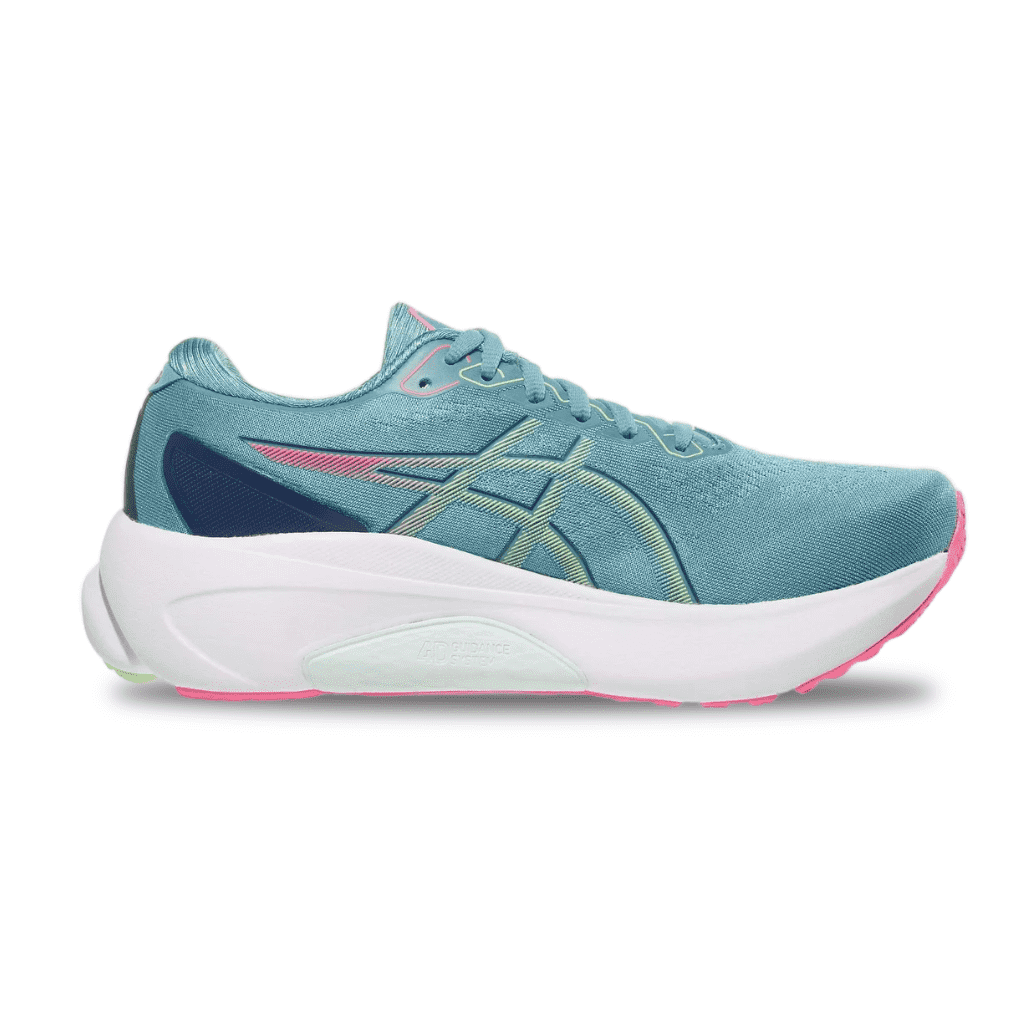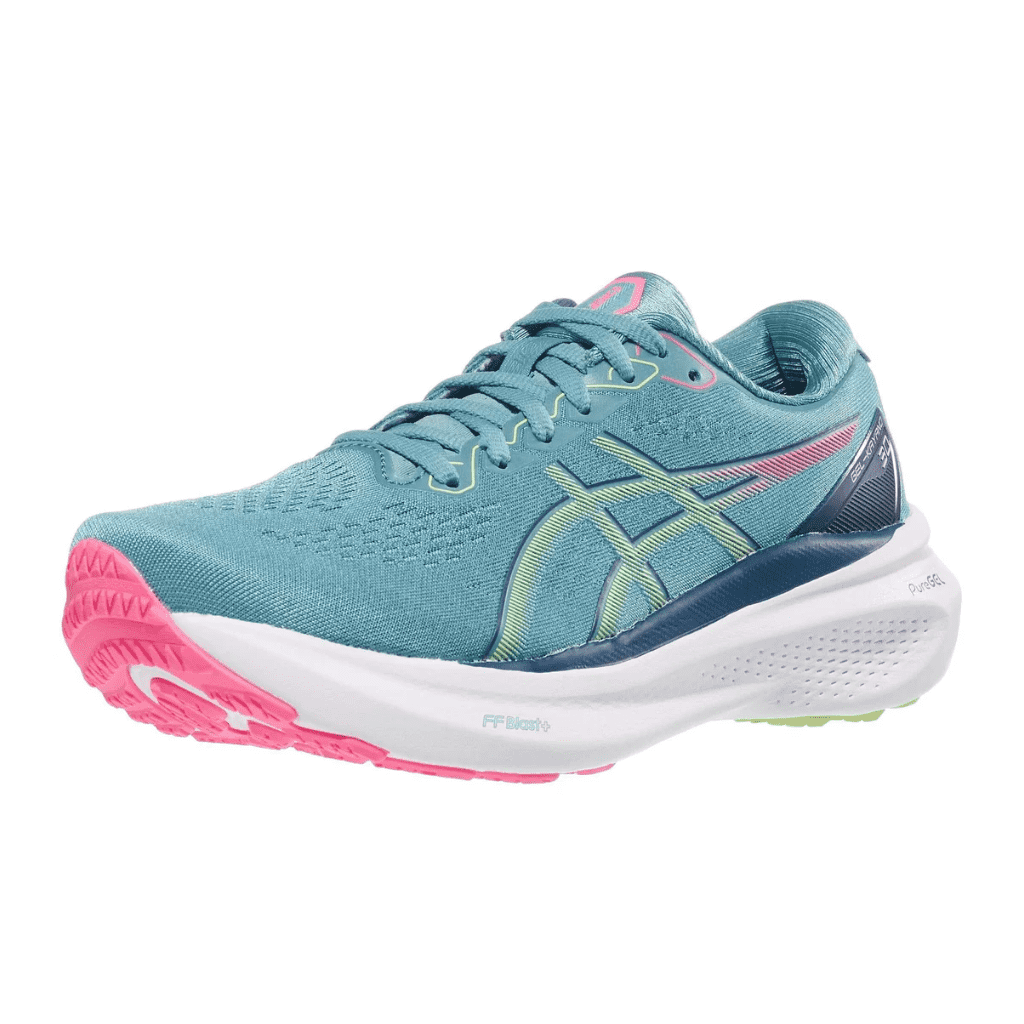 Asics Gel-Kayano 30
WOMENS
DESCRIPTION
Absolutely, here's your shortened and revised description for the ASICS Gel Kayano 30:
---
The ASICS Gel Kayano 30 stands as a beacon of innovation in the world of running shoes, bringing a refreshed perspective to stable and responsive footwear. Its legion of devoted followers is set to grow, as it unveils features that promise an unrivaled underfoot experience.
Step into the future with its 4D Guidance System of Support, a groundbreaking feature intricately woven into every aspect of the shoe, offering adaptive protection that resonates with all kinds of runners. Experience an uplifted ride, thanks to the enhanced FLYTEFOAM BLAST PLUS ECO in the midsole, which offers more cushioning without compromising on the signature support and protection that has become synonymous with the Kayano series.
While the iconic exposed Gel technology takes a backseat, the introduction of PureGel within the midsole delivers a softer, lighter, yet equally resilient cushioning, promising gentle landings and buoyant take-offs. The intelligent integration of a responsive foam segment on the medial side aids in swiftly repositioning overpronators, fostering an optimal running posture without feeling intrusive - a delight for neutral runners as well.
Nestled in a comfortable and structured upper, your foot enjoys a luxurious embrace that prevents overpronation without sacrificing comfort. The reliable AHAR rubber outsole moves harmoniously with you, providing a grippy, flexible base that encourages natural foot movements.
Embrace the evolution of stability and comfort with the ASICS Gel Kayano 30, a shoe that continues to pioneer in providing protection and an exciting, soft ride for everyday training and long runs alike, catering to a broad spectrum of runners.
SPECIFICATIONS
MIDSOLE
FF BLAST+ ECO foam midsole delivers soft, light, and bouncy cushioning.
FOAM PIECE embedded on medial side of the midsole is the most energetic and bouncy portion of the midsole to get overpronators back into an optimal running position quickly.
PureGel pod is embedded in the heel is 65% softer than Gel technology.
OUTSOLE
AHAR Rubber delivers all the traction needed to conquer the roads and is designed with flex grooves so the shoes moves with you.
UPPER
Engineered Mesh is structured to provide support yet still plush for a fantastic step-in feel.