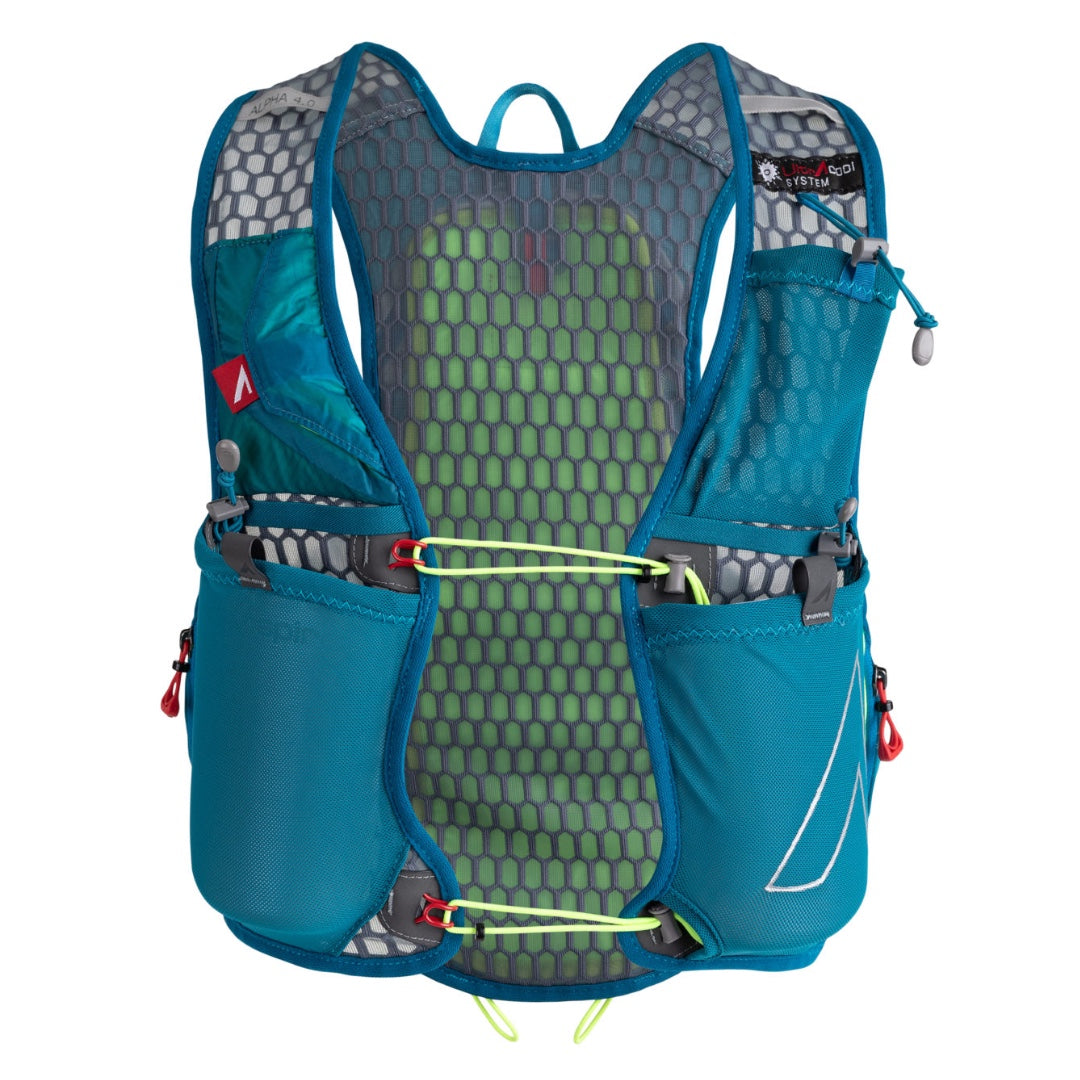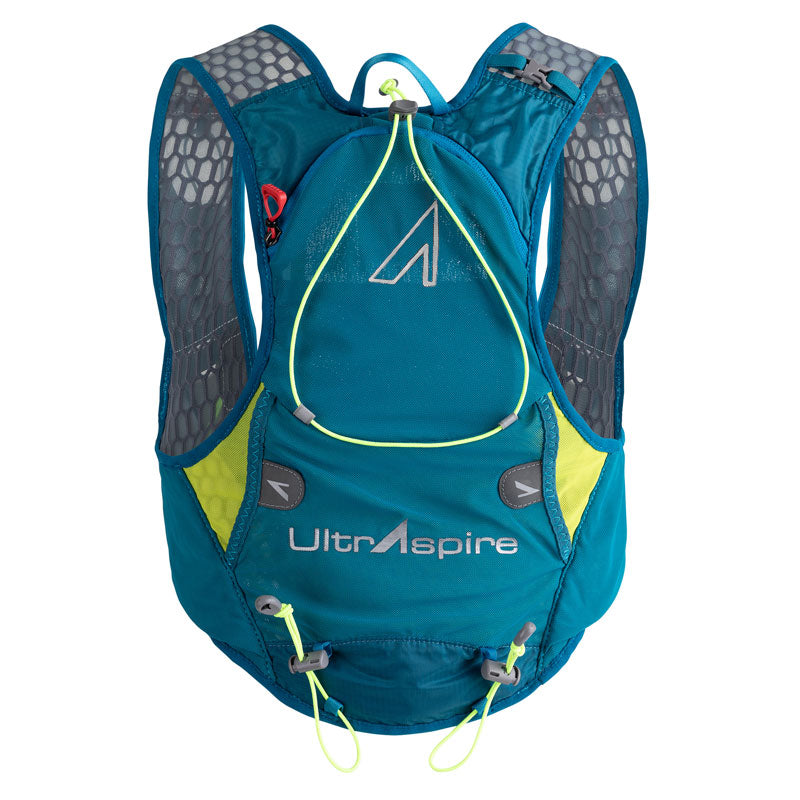 Ultraspire Alpha 4.0 Race Vest
UNISEX
Description
The Alpha series is like reaching the summit of a mountain - the the pinnacle, the top and in this case the best in design, functionality, and comfort. You can tell when trying this vest on, that the design team took care and consideration when planning this race vest. The front pockets have been made larger with a drawstring to hold bottles and other items, the pack can carry a 2l reservoir and it has an insulated layer designed to keep gear dry, or fluids cold/warm.
Make summiting those mountains easier with all you need, easily accessible and in the most possible comfort.
*bottles not included
Specifications
Reservoir Compatible (not included) up to 2L
Capacity: 6 L
Weight (including bottles): 283g
Dual sided removable insulated reservoir compartment
Magnetic clasps
Magnon pocket for sweat-free pills, with automatic magnetic closure for rapid access
Lightweight but strong, soft, breathable, large-holed mesh wicks moisture away keeping skin dry and cool
Max O2 Sternum™ for unrestricted breathing
ErgoFit design enables precise movement, contact, and weight distribution which ensures that there is never any inhibition to the biomechanics of the human body
Ultracool System is a collection of technologies designed to dissipate heat and keep you cool
"Great vest for all activities. I wear it for short runs, long runs, mountain biking, road biking, stand up paddle boarding. The pockets are easily accessible, the silver shield in the pack keeps my 2L hydration bladder cold."