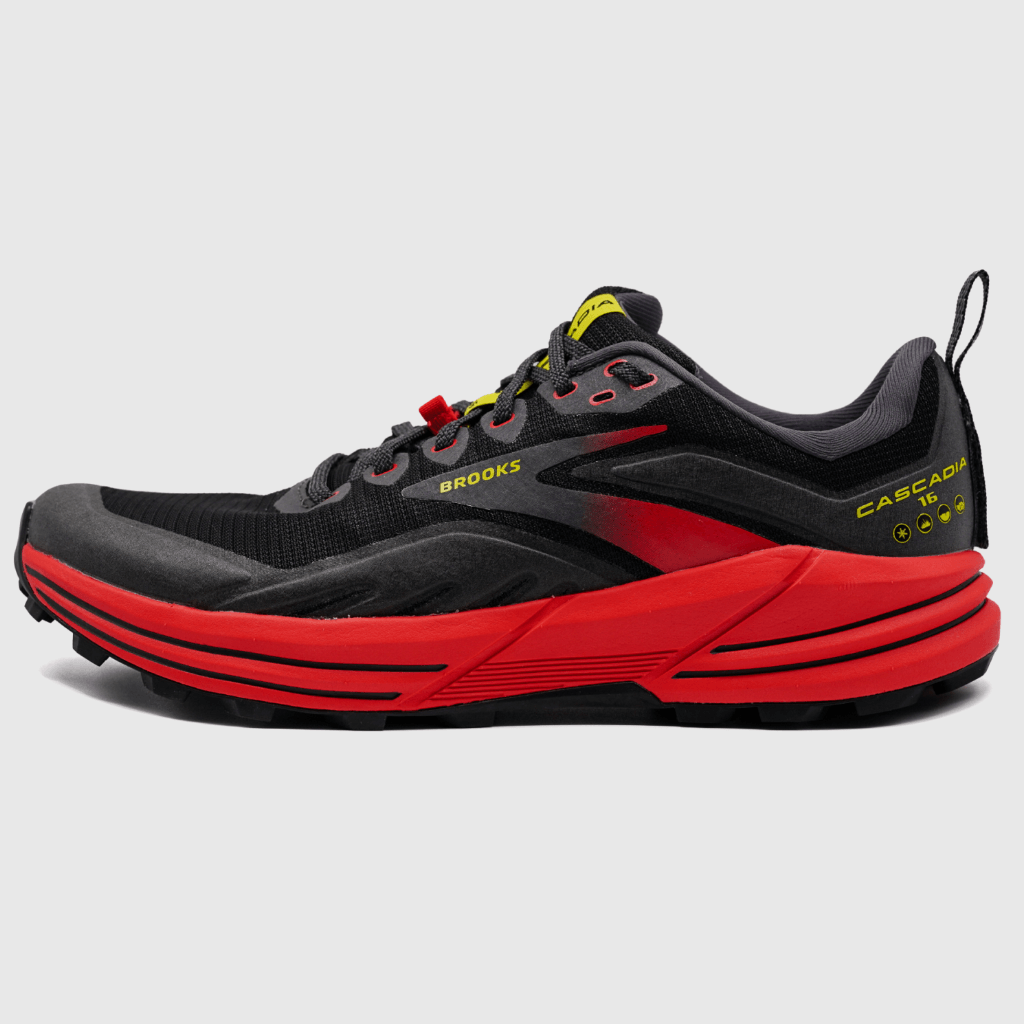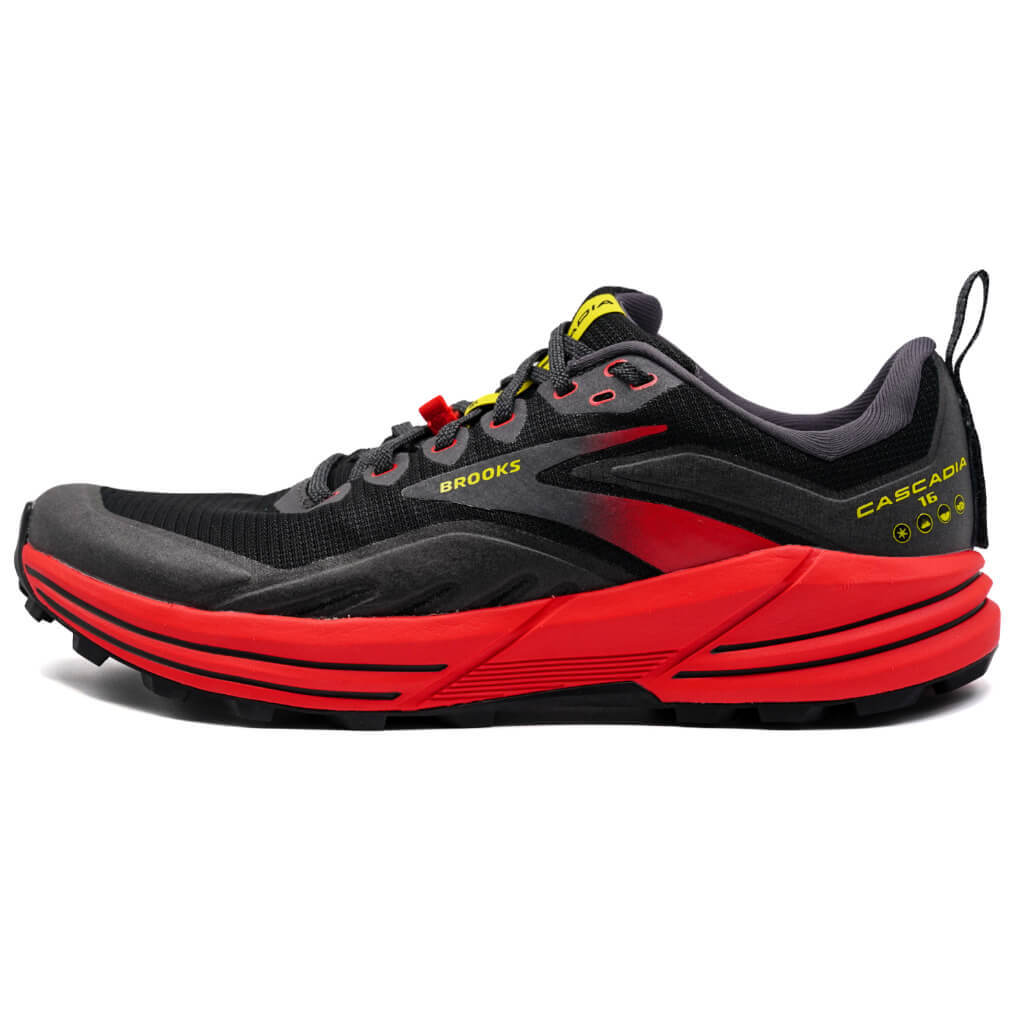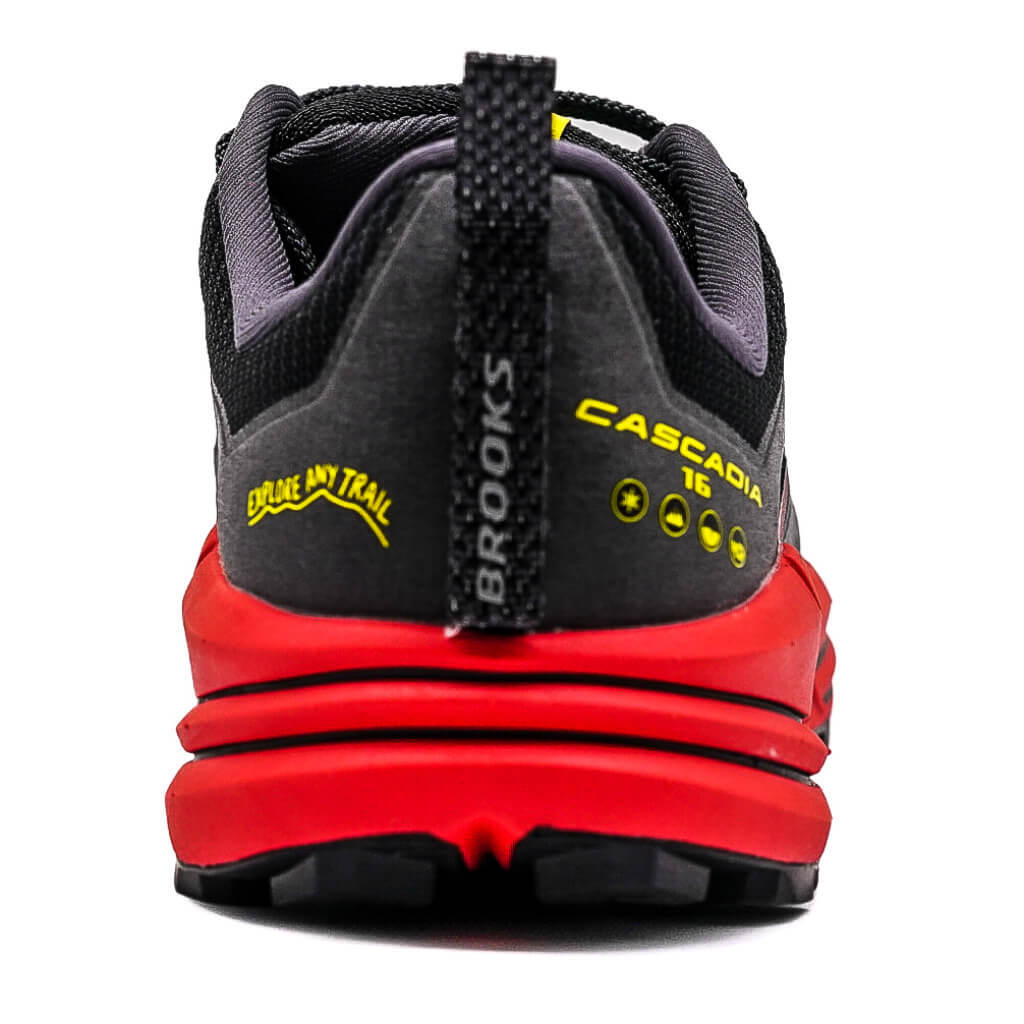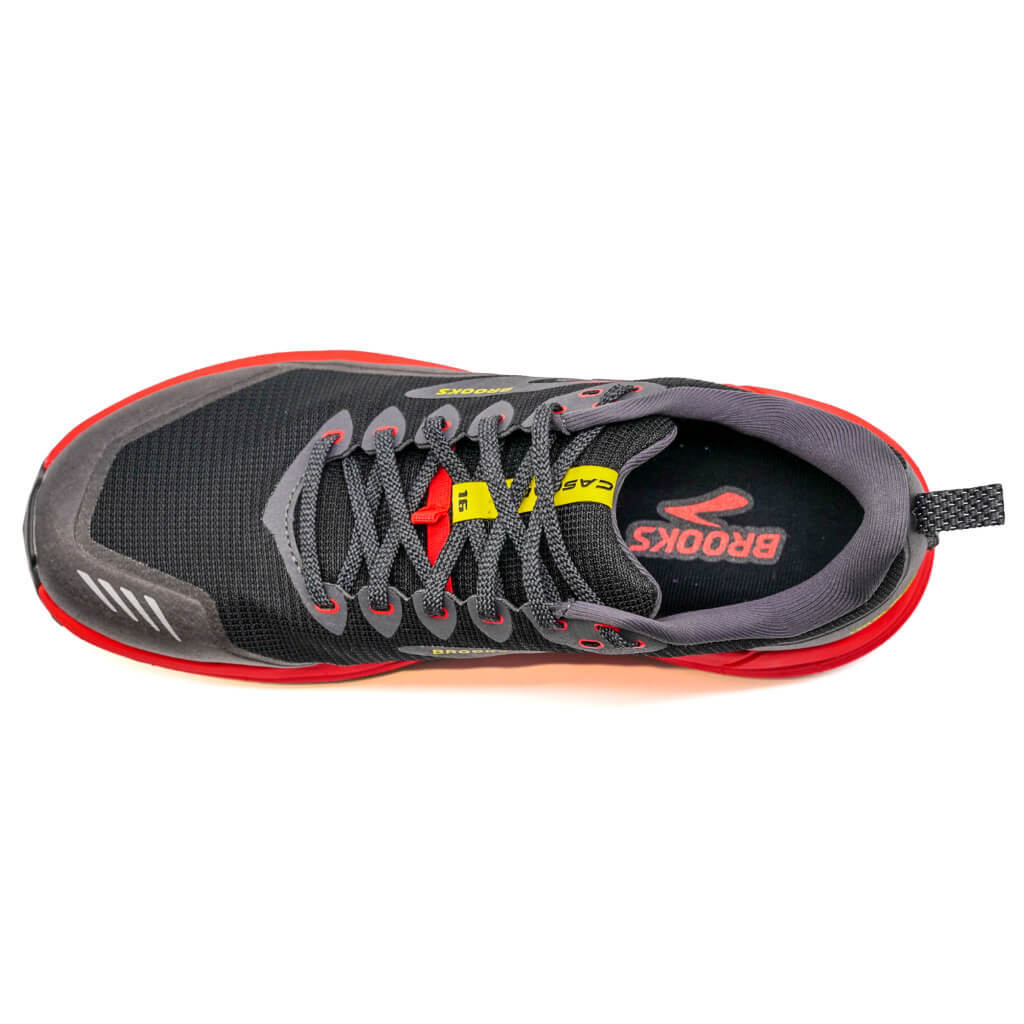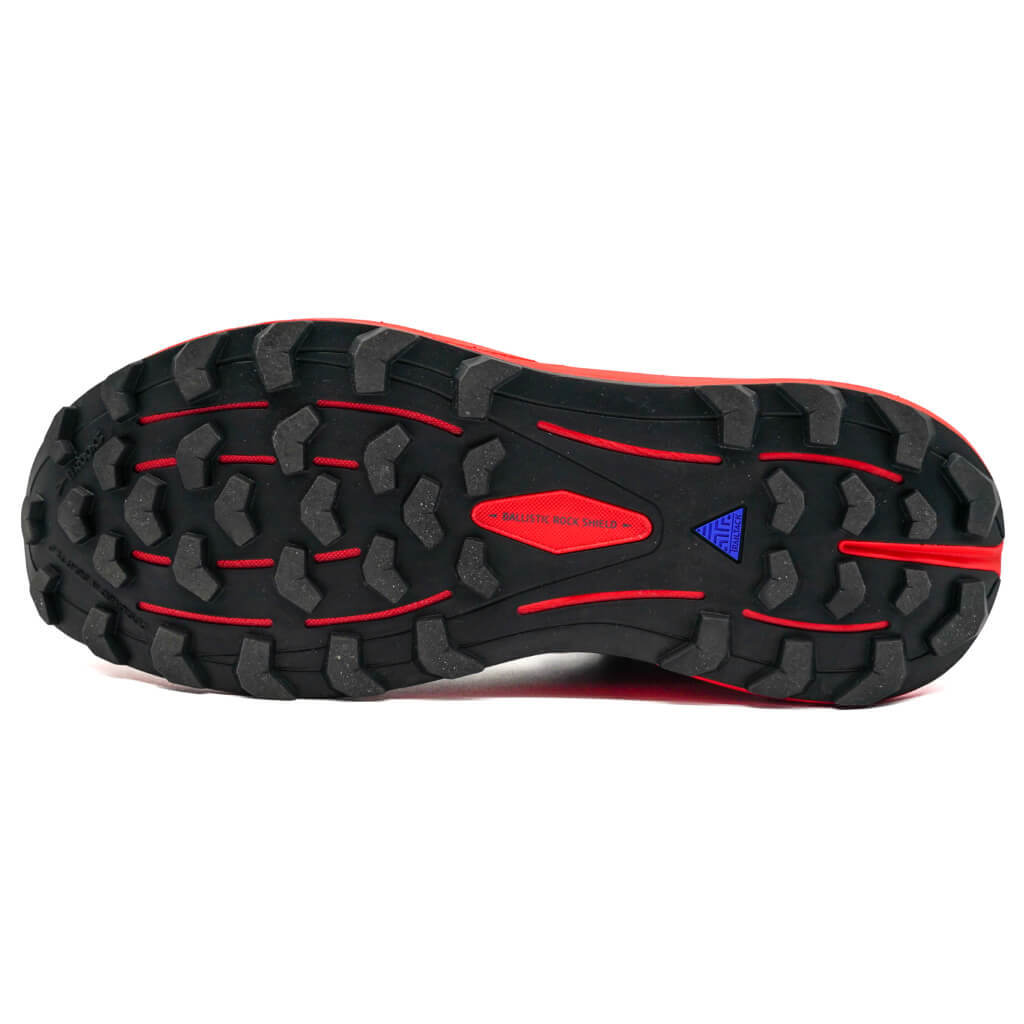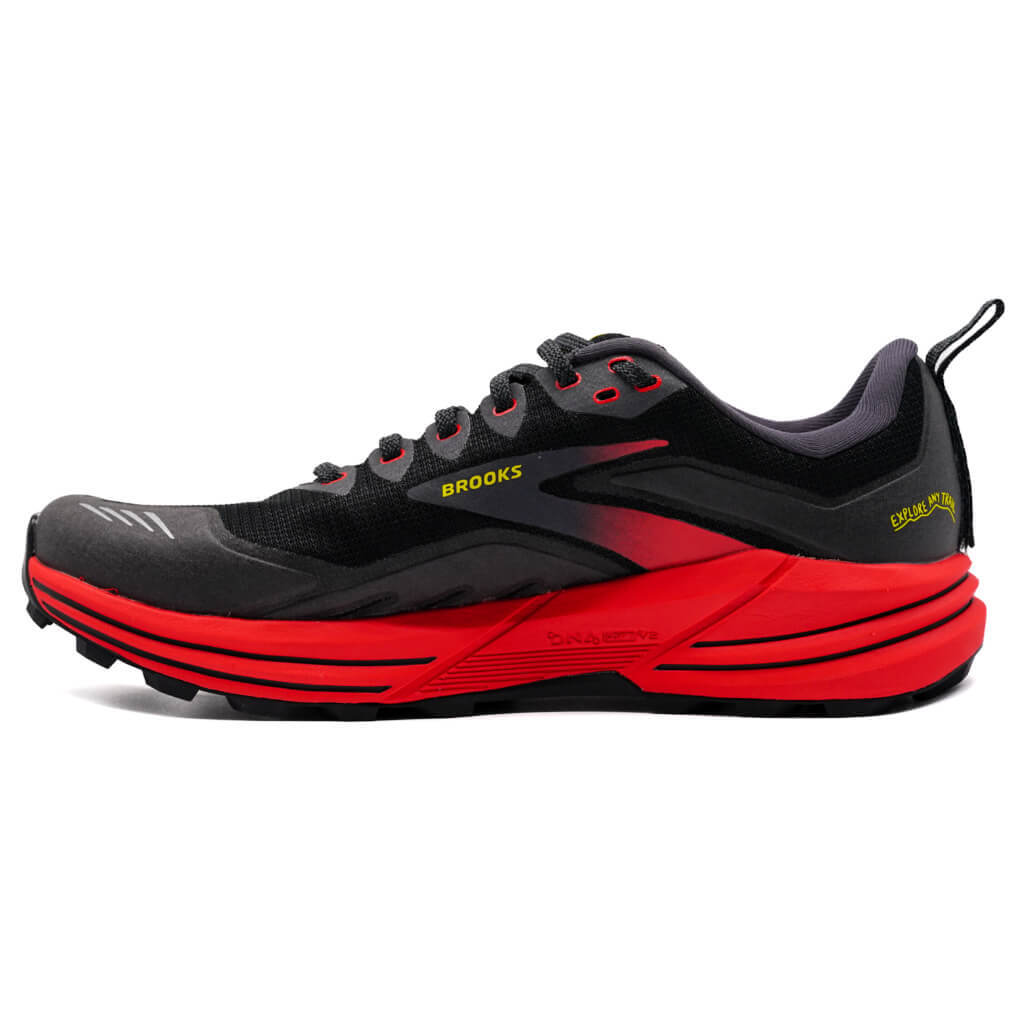 Description
The outstanding Cascadia has taken another giant leap forward on the trail with version 16, a shoe that allows you to explore any trail.  As with all Brooks shoes, the fit of the Cascadia is exceptional. This shoe gives you the confidence to be aggressive on the trail, without compromising on the comfort. It is built for extreme trail conditions and long distance running. If that's the way you like it, the Cascadia 16 is the Trail shoe for you.
Changes to previous versions include updating the midsole by increasing the thickness by 2mm which adds comfort underfoot without compromising on the adaptability of the shoe on uneven terrain. Brooks have achieved this by using exposed EVA in the outsole which allows for flexibility and adaptability whilst also reducing the overall weight of the shoe. The midsole comes with a built in Ballistic Rock Shield which protects from the impact of sharp rocks and uneven terrains, and the outsole features a strong aggressive outsole that can handle anything any mountain in the land can throw at you.
The upper features a protective mesh that provides a strong yet supportive upper to lock your foot down. Carefully placed TPU overlays add to the durability and strength, especially on the side panels, whilst still allowing for drainage ports to let water escape easily.
It's the shoe that lets you take on the trail, and take in the views. Think less, run more.
Midsole
DNA Loft V2 midsole
Built in rock plate for added protection while maintaining good ground feel
Outsole
Trailtrack rubber outsole provides grip and traction in wet and dry environments
Exposed EVA to reduce weight and increase adaptability  in the heel
Upper
Compatible with trail gaiters (not included) for when conditions are wet and muddy
Engineered mesh and 3D Fit uppers increase breathability and improve drainage to dry quickly